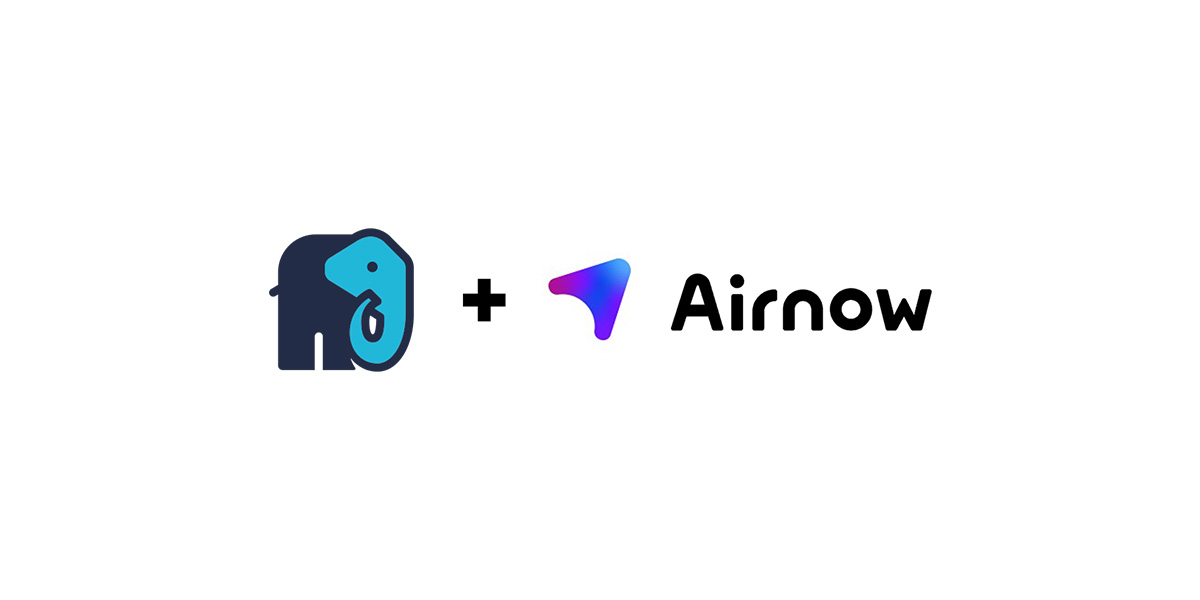 Some Mighty Big News
It was March 2019. I'd been the CEO of MightySignal for just a few months and was trying to get familiar with the other players in the mobile data market. I reached out to a bunch of companies about forming partnerships and the conversation that went the furthest was with Priori Data.
I liked them and they seemed to like me and MightySignal. We had complementary datasets. They were based in Berlin, but would be in San Francisco for the Game Developers Conference, so we scheduled a meeting. We chatted on the benches outside of Samovar Tea and they expressed interest in buying MightySignal outright. We talked terms and process and agreed to discuss with the CEO of Priori Data after they returned to Berlin.
That conversation never happened. Instead, we focused on negotiating a license for Priori Data's monthly active user (MAU) database. Our customers had been requesting this from us since the day I joined MightySignal. I shopped around more and found a better deal with a company in Japan and soon lost touch with the Priori Data team. For the rest of 2019 I focused on growing our business, hiring more teammates, and keeping our customers happy.
A COVID correction
A year later, in March 2020, the world changed. Our roadmap was abruptly scrapped and our business goals shifted from growth to maintenance. Although we work in B2B mobile data and weren't directly impacted by COVID lockdowns, our customers rely on a strong small business economy. They need the long tail of businesses to be healthy and profitable, and that reality was far from certain. Our customers could feel the economy contracting.
At the same time, when our customers' procurement departments ask them to cut unnecessary spend, MightySignal looked more like a vitamin than a prescription drug. We were often brought in by large companies to supplement SDK intelligence where their general app data solutions fell short. We discovered that they would accept the inferior SDK data from the general mobile data provider if they could cut their MightySignal spend. A few of our major contracts didn't renew in 2020.
The difference was obvious: the other guys had app activity data (MAU, for example) and we didn't. We focused on being the best at SDK intelligence while others managed to offer a broader range of all sorts of mobile data. The post-COVID market was clearly showing us that being a platform was better than being a point solution.
Looking for a shortcut
We needed to listen... but how? It was the middle of the pandemic, we were break-even but without a lot of capital to invest on huge engineering experiments, and we had a lot of ground to make up. So last summer I decided to look for a shortcut.
I reached out to every mobile and B2B data company I knew. I contacted old friends, contacts from conferences, and dug deep into my inbox in search of past conversations about MAU data. I looked up every company I reached out to. This search led me back to Priori Data.
In October 2020 I reached out to my original contact and learned he moved on. Another friendly person got back to me and we scheduled a call in early November 2020. I learned that Priori Data had been acquired by another company, the London-based appScatter, which was rebranded as Airnow. Another call followed a couple of weeks later with the leadership team of Airnow and Airnow Data, the company's data division which contained the Priori Data platform.
Fortune finally smiled upon us. Airnow recognized that SDK intelligence would be needed in order to fulfill their objective of providing a beautiful new, comprehensive solution for the mobile data market. They were planning to build SDK intelligence in-house when I reconnected with them.
I was looking for a shortcut. They saw one too.
Mobile data matrimony
I've been told that it's far better to be bought than sold. My advisors are right.
I was originally looking to be sold and I found an opportunity to be bought. Another suitor also approached, but I was taken by the opportunity to build something bigger within a larger enterprise like Airnow. I liked the team and I could tell our cultures would mix well. Importantly, Airnow is a truly global, remote company. I love that. I would keep my team and our working routines intact.
So here we are, a full eight months after the conversation started, able to announce that Airnow acquired MightySignal for $4.5 million. This is an outcome that's great for Xenon Partners, the private equity firm that held MightySignal, and also for my team, our customers, and Airnow.
It's nice when a business transaction is truly a win-win-win. This is one of those times. MightySignal will remain as-is for the foreseeable future. SDK intelligence will be a pillar of the Airnow Data product and our customers should expect to only see more data, more support, and more features added going forward.
I look forward to sharing this journey with you as we travel to new heights.
Cheerio!
_ _ _
PRESS RELEASE: July 02, 2021

Airnow Acquires MightySignal in Multi-Million Pound Deal

The British-based mobile app management firm, Airnow, which provides global solutions to help publishers scale their apps, has acquired mobile app and SDK intelligence provider, MightySignal, in a $4.5m deal.

The US-based intelligence firm and its six mobile data experts will continue to be headed-up by the business's long-standing CEO, Ryan Buckley.

This is the most recent in a series of significant acquisitions for Airnow, which has, in the past five years, purchased Priori Data, Airpush and Abilott in its goal to become a single platform for the app economy.

Adding MightySignal, which tracks a billion mobile SDK installations and millions of mobile ads every year, to its growing portfolio of solutions will further strengthen Airnow's data capabilities in the SDK and ad intelligence space. This will allow its global client base of publishers, marketers and brands to gain a competitive advantage through the firm's unique suite of SDK installation, app store ranking and ad intelligence tools across four million mobile apps. As such, both companies stand to gain from the breadth and depth of industry data available through each other's technology.

James Eggleston, co-founder and COO at Airnow, comments: "We're delighted to welcome Ryan and his fantastic team of highly skilled specialists to the Airnow family. Our business exists to benefit developers at every stage of their journey, and as the mobile app industry continues to grow at a tremendous rate, the addition of MightySignal and its unique benefits will only serve to power our customers' capabilities.

"MightySignal offers a primary source of SDK intelligence, with the firm extracting data without reliance on third parties. This proprietary SDK detection technology, combined with the app store data scraping capabilities from AppMonsta, which the business acquired in February 2020, is a perfect fit with Airnow's growth goals."

MightySignal's CEO, Ryan Buckley, adds: "We're excited to have finally found a partner who believes in the importance of accurate mobile intelligence as much as we do. MightySignal entered the mobile data market as a leader in SDK intelligence and we recognised that to best serve our customers, we needed to offer more detailed app and publisher data. Under the Airnow Group, we can finally fulfill that vision."

MightySignal's proprietary SDK and app intelligence combined with Airnow's robust mobile market insights will allow for the delivery of incredibly comprehensive data across the mobile app ecosystem. This, in turn, will create value for digital marketers, B2B sales teams, financial investors, academic researchers and anyone else who has a vested interest in mobile market data.Buckley shares his plans: "Initially, I plan to integrate my team into Airnow and ensure that we continue to serve our current customer base with the same high standards. It's important to us and our customers that our SDK intelligence data feeds are not disrupted, and we're committed to doing just that.

"Longer term, I look forward to contributing to new product builds, sharing our extensive app and SDK data knowledge with the Airnow team, introducing our existing customers to a broader feature set and extending our potential marketing reach to new demographics. Airnow's vision is perfectly aligned with our own, and we have a great opportunity to work together to become a true market leader.It's an exciting place to be."

Airnow, which was created to deliver a unified solution for app publishers worldwide, has exceeded expectations since its launch in 2016. In 2020, it experienced a $33m turnover, up 300%+ on the previous year, with a series of further acquisitions planned over the next 18 months.
Earlier this year, the firm embarked on a major branding exercise to demonstrate how its growing portfolio of services work harmoniously as part of an overarching single business that helps global publishers to understand their competition, acquire users, increase revenue and maximise security in a single place.

Fundamentally, the business's goal is to bring clarity and simplicity to the market, and has exciting plans to further bring its services together to create new opportunities for its audience over the next year.
_ _ _
For further reading, please visit our FAQ here.