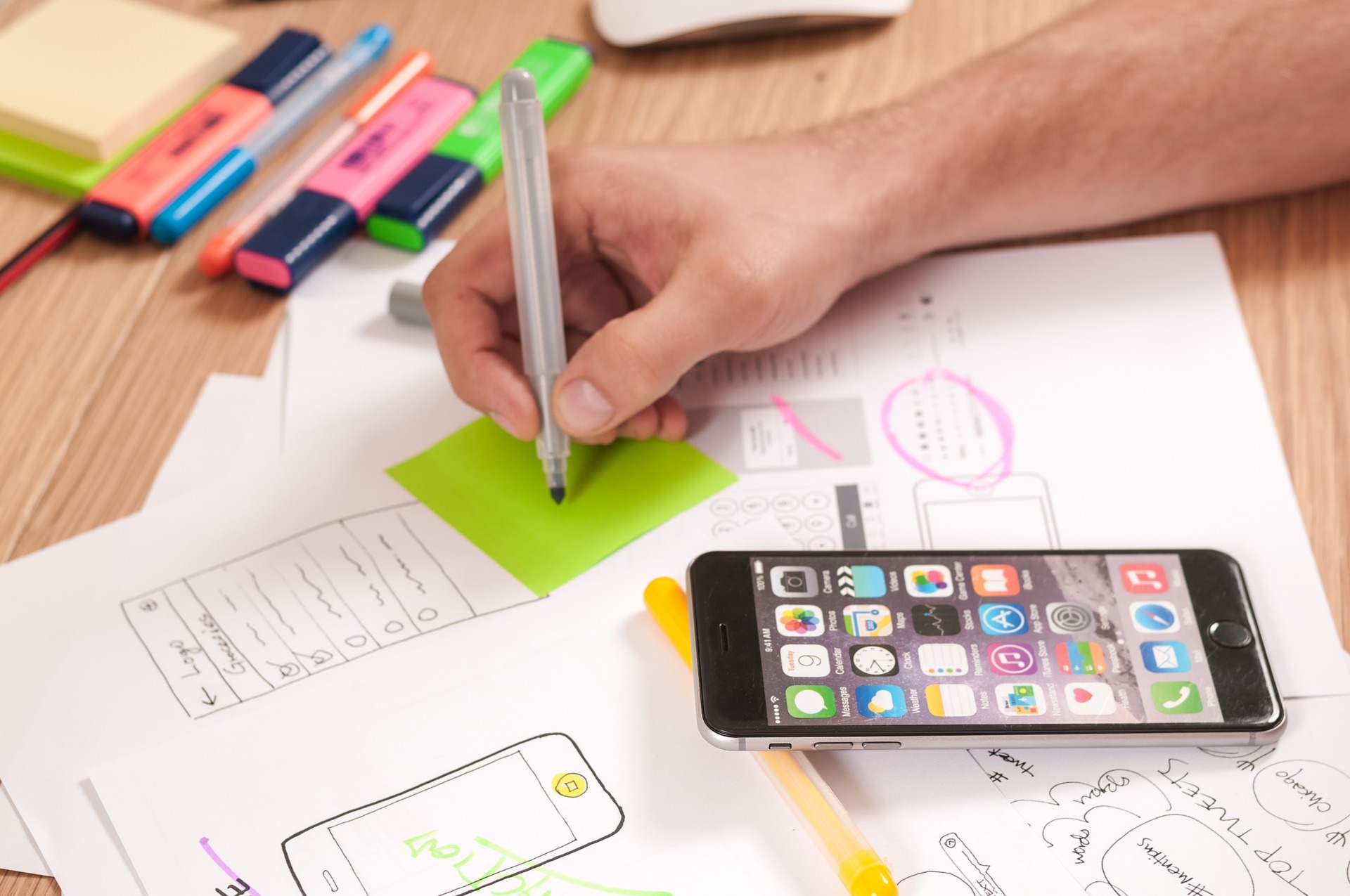 App Development Using the iOS SDK
Everything You Need to Know about iOS SDK
If you want to develop a mobile app that can be used on people's mobile devices, you have to use a software development kit (or SDK) that will allow you to create a program that functions properly. To make an app for Apple's iOS, you can use the iOS SDK, which was created by Apple for developers. If you want to know more about iOS SDK, its background, the benefits of using it, and more, read on. Then you can determine whether iOS SDK is the right SDK for you to use when developing your mobile app idea.
So, What is iOS SDK?
iOS SDK is a platform created by Apple for developers intending to create apps that can be used on Apple's operating system, iOS, Initially, iOS SDK was called iPhone SDK, and developers used it for creating iPhone specific programs. Originally, Apple did not want outside developers to be able to make native apps for iOS. Instead, they wanted app developers to create apps that could be accessed and used from the iPhone's Safari web browser. After great backlash from the developer community, however, iOS SDK came out in 2008, allowing programmers to create apps that were built specifically to be used on Apple devices.
Where Can I Find and How Can I Use iOS SDK?
In order to use the iOS SDK, developers must have a Mac laptop or desktop. iOS SDK cannot be used on PCs. You can download the iOS SDK for free on the Internet. This means that you can use the platform to create and test out your own app free of charge. However, if you want to submit your app to the Apple app store and make it available to the public, you have to subscribe to Apple Developer Program. This costs $99 (if you are an individual), and it gives full access to Apple support features. Organizations or enterprises must pay $299 to subscribe.
Learn more about the Apple Developer Program, pricing, and membership options by clicking here.
What are the Best Features and Benefits of the iOS SDK?
If you are using the iOS SDK to create mobile apps for Apple devices, you can take advantage of several outstanding benefits. Here are some of the best.
Include the Use of Siri
Siri is the ever popular voice assistant that can be used to control iOS apps using voice commands. You can include Siri in your app using the newest iOS SDK. By including Siri in your app, you can offer a voice-driven experience where app users can ask Siri questions, get answers, provide event reminders, and more.
Utilize ARKit 3 for Augmented Reality
When using Apple's ARKit 3, you can prototype and then create one-of-a-kind, cutting edge AR experiences ARKit 3 works in conjunction with Reality Composer, which is an app that lets you create one of a kind augmented reality experiences with a new high-level framework. By infusing augmented reality into your app, you can harness technology that can track the movements of people and sense where objects are to create a lifelike scene for users.
Take Advantage of Core ML 3 for Machine Learning
If you want to use machine learning models in your app to improve user experiences, you can build machine learning models into your creation using Apple's Core ML 3. Also, the create ML app that Apple provides allows complete machine learning novices to infuse machine learning models into their apps, even if they have no experience working with machine learning before. Thanks to the machine learning tools that are provided by Apple, you can build machine learning models without using any code at all.
Make a WatchOS App
In addition to making an app that works on mobile app devices like the iPad and the iPhone, you can create an Apple Watch-specific app. You can make a watchOS app that is only intended to work on the watch. Alternatively, you can make a watchOS app that is a companion to an iOS app.
Make an iPadOS App
In addition to making a watch specific app, Apple's SDK offers the ability to create an app that is specifically for the iPad. You can ensure that the app you create has the fullest range of capabilities for the functionality of iPad so that your app looks and works well on a tablet-sized screen, rather than a smaller phone or watch screen.
Take Advantage of Outstanding Security Features
One of the best reasons to use the iOS SDK is that it offers outstanding features for privacy and security. You can create an app where users can sign in using their own Apple ID. You can also allow people to sign in to your app using Face ID or Touch ID, making your app and access to users' sensitive information more protected and harder to access than ever. All Apple security measures include two-factor authentication, which is a necessary and vital step for data security.
Also, allow users to use their Apple credentials for sign-in boosts convenience and ease in addition to security. Users can sign in with their Apple information, whether they are signing into your app on their Apple Watch, iPhone, iPad, laptop, or whatever device they are choosing to access your app on. This is more convenient for users than having to input information like password, email address, and contact information when they sign up to use your app. Boosted convenience results in happier users and more usage of your app. Also, using Apple features for signing in minimizes data collection and shows users that you value the privacy and safety of their information.
Tailor Your App to Enterprise Usage
There are also features in Apple's developer kit that allows you to create an app tailored to Enterprise usage. Harness authentication features that can integrate into your already existing enterprise security systems. Other enterprise-focused tools include:
The ability to connect the app with back-end systems and native iOS frameworks

The use of Salesforce SDK for iOS for better customer experiences

Tools to build apps that integrate with SAP

IBM Watson services for apps that can use Watson capabilities

The power of connection to Predix SDK for iOS, which allows you to get industrial analytics from GE's industrial IoT platform

Tools for mobile device management so IT can manage people's devices at any scale

Networking capabilities to connect to the cloud, enterprise servers, or a private networking

And much, much more.
In Conclusion: Use iOS SDK for Outstanding Apple Apps
If you want to make the most technologically advanced, safest apps with the most impressive aesthetics and computing power, consider using iOS SDK to build any mobile app that you want to make available for iOS. iOS SDK uses cutting edge technology to help you make programs that utilize the most impressive technology and capabilities to ensure that your user's experience is as enjoyable and impressive as they could ever imagine. You can also ensure that your app works seamlessly and flawlessly across Apple devices, so users never have to worry about bugs, hiccups, or downtime. Also, Apple makes it easy to develop great apps using their SDK, even if you do not have extensive knowledge of programming or coding.
The MightySignal solution
MightySignal provides the largest library of SDK intelligence. With our savvy, developers can match hundreds of mobile market insights to their software solutions. The MightySignal solution can provide. Contact us to start your free trial of the MightySignal platform today.