How AppsFlyer Uses MightySignal To Boost Sales
Global attribution leader AppsFlyer was founded with a mission to help marketers succeed. They're committed to four things: accurate data, unmatched privacy and security, open tech-stack innovation, and an unbiased, customer-obsessed approach. AppsFlyer works with more than 12,000 customers, including leading brands like Walmart, Nike, & HBO - and they rely on MightySignal's accurate data to drive their own sales & marketing efforts.
"The [MightySignal] data is more accurate for both Android and iOS. That's the bottom line. " - Mitchell Gray

How MightySignal Became an Integral Part of AppsFlyer's Success
AppsFlyer is the #9 SDK of all time on Google Play, so we interviewed them—one of our longest-running clients—to find out how they use MightySignal on a typical day, and why they chose MightySignal over the competition.
AppsFlyer relies on MightySignal to see who is advertising and which ad attribution SDKs they use, all in an easy-to-use UI with comprehensive accuracy for both Android and iOS. They use MightySignal across multiple departments, but most of the seats are used by the sales team. Since every email is well-researched and handcrafted at AppsFlyer, they need detailed intel they can trust.
MightySignal data is used for 85% of outbound deals and contributes to a 14% response rate on cold emails. AppsFlyer's technology is found on 98% of the world's smartphones, making it the global leader in mobile attribution and marketing analytics. Their platform processes billions of mobile actions every day, empowering app marketers and developers to maximize the return on their marketing investments.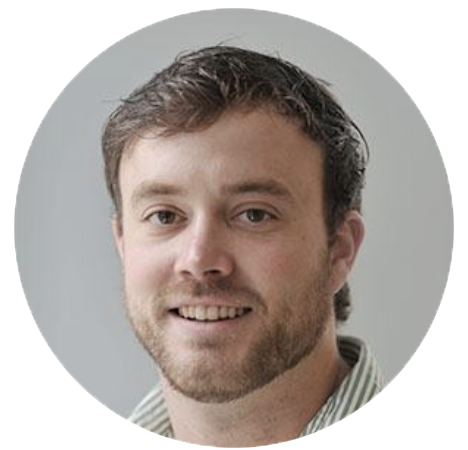 Mitchell Gray, The First Sales Executive At AppsFlyer
Q: What did you do before MightySignal?
A: I was the first sales guy at AppsFlyer and as a result, I've tried every SDK intel and ad intel service out there. MightySignal is hands-down the best. A lot of the features they offer actually came from me. [Editor's note: This is true.]
Q: You must have looked at other options. What sets MightySignal apart?
A: The data is more accurate for both Android and iOS. That's the bottom line. We've been with MightySignal for a long, long time. Plus I like the UI of MightySignal. It's easy for me to use them. Other sales reps here use the trending apps page in MightySignal but the ad intelligence product in MightySignal is made for us. It not only shows who's advertising but also shows which ad attribution SDKs are in there.
Q: Do you combine MightySignal with any other tools?
A: We combine MightySignal with LinkedIn Sales Navigator, Crunchbase Pro, and SensorTower for charts and ad intel. We use TryProspect, Apollo, and Outreach for outbounding. We use Looker for our internal business intelligence system which combines MightySignal with Crunchbase to create lead lists.
Q: You have a couple dozen people around the company using MightySignal every day. What departments are they in? Do they use it the same way?
A: Our CEO has an account, the sales department uses it daily, and marketing uses the API to pull data into our business intelligence software for custom data aggregation and lead list pulling. I've been experimenting with a few cold email templates that each rely heavily on MightySignal data. Apps that run ads are obviously good customers for us. We've seen our cold emails get 14% response rates. It takes hard work on our side but MightySignal gives us the intel for these emails and that's critical.
Q: Can you quantify the amount of deals won from MightySignal data?
A: MightySignal helps with 80 - 90% of our outbound sales.
"I love the user interface. It's definitely one of the best I've seen. And the data quality is better than everyone else."
Download PDF