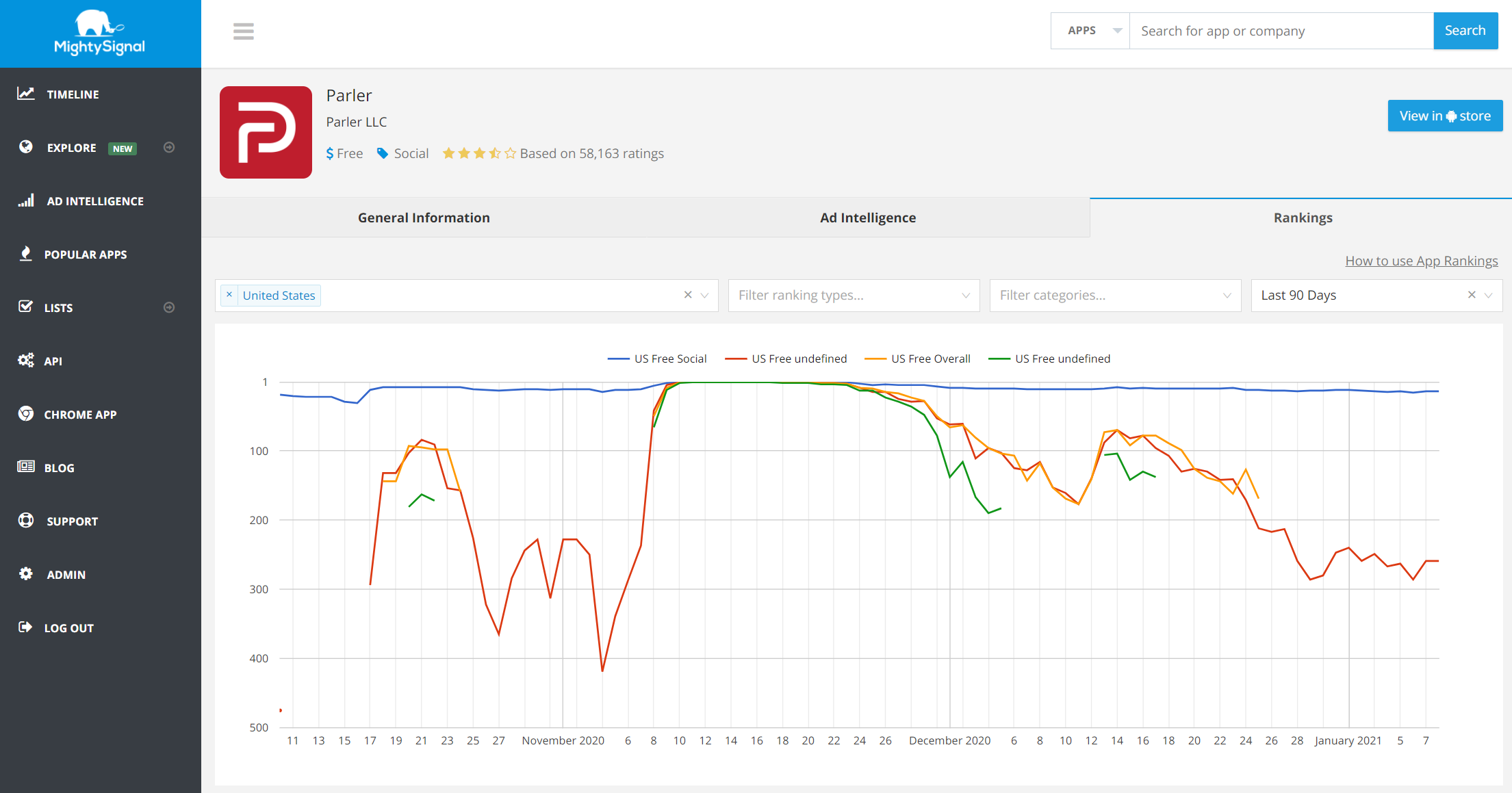 Conservative News Apps See Downward Market Trend
Today, Google and Apple notably cracked down on news and social networking app Parler. In the wake of attacks on the US Capitol on January 6, both app stores have cited numerous complaints regarding objectionable content found on the platform, and have warned Parler that that it needs to moderate its content to be compliant with app store guidelines.
But just how popular is the app? We queried our internal data to look at app rankings over the last 90 days for Parler, as well as the rankings for other right-wing news apps often installed with Parler, such as Newsmax, OANN, Fox News, and Breitbart.
According to our app intelligence, while new downloads of these apps rose sharply around the time of the US general election in early November 2020, and have maintained a consistent user base in their defined app store categories, their popularity in the "US Free Overall" charts has trended downward since then. This may suggest that the mobile market's curiosity has waned in general, while a subset of users continue to frequent the apps, however, further research could be warranted.
Here are screenshots taken today, January 8, 2021 (open image in new tab to see full size):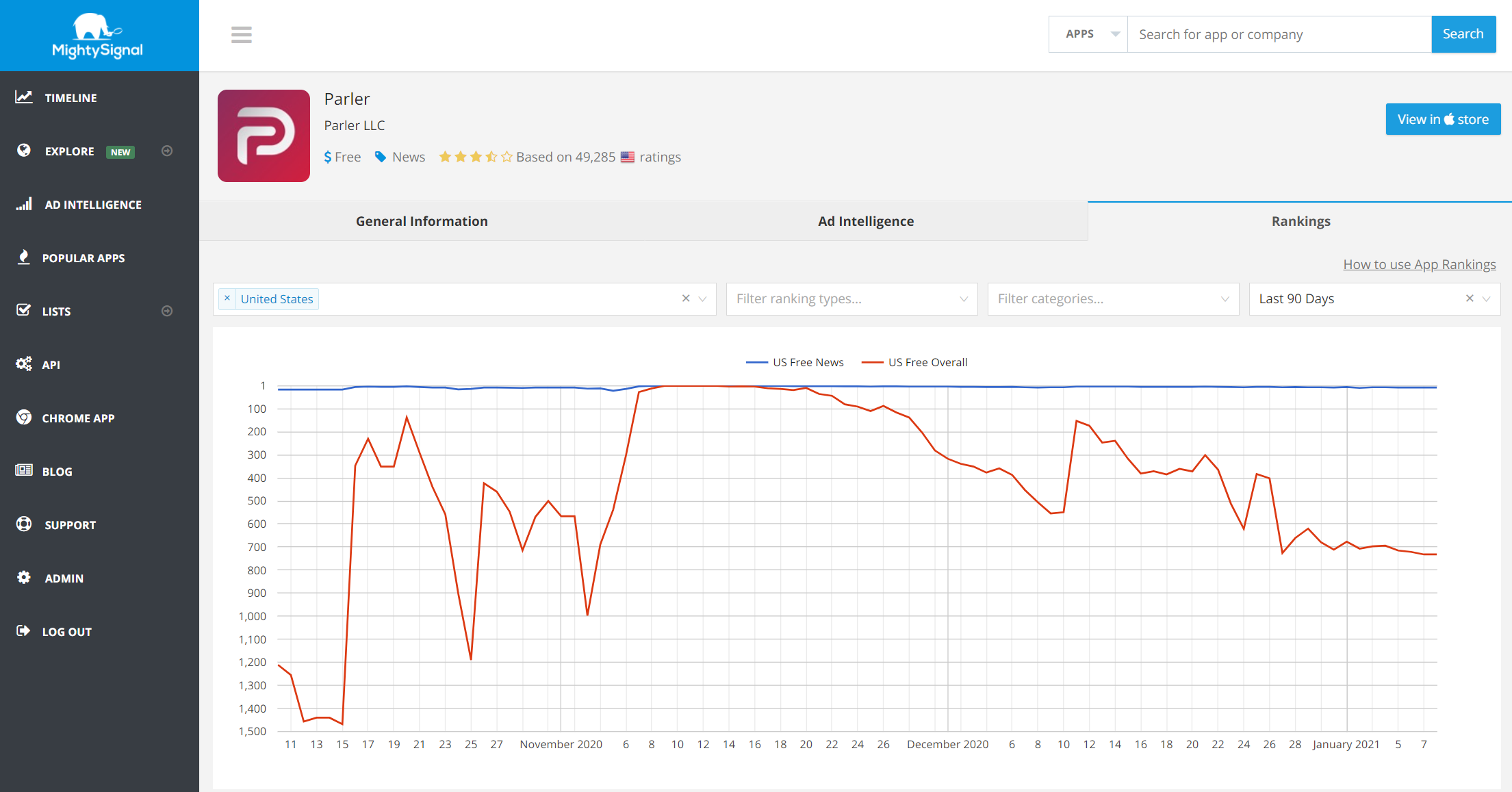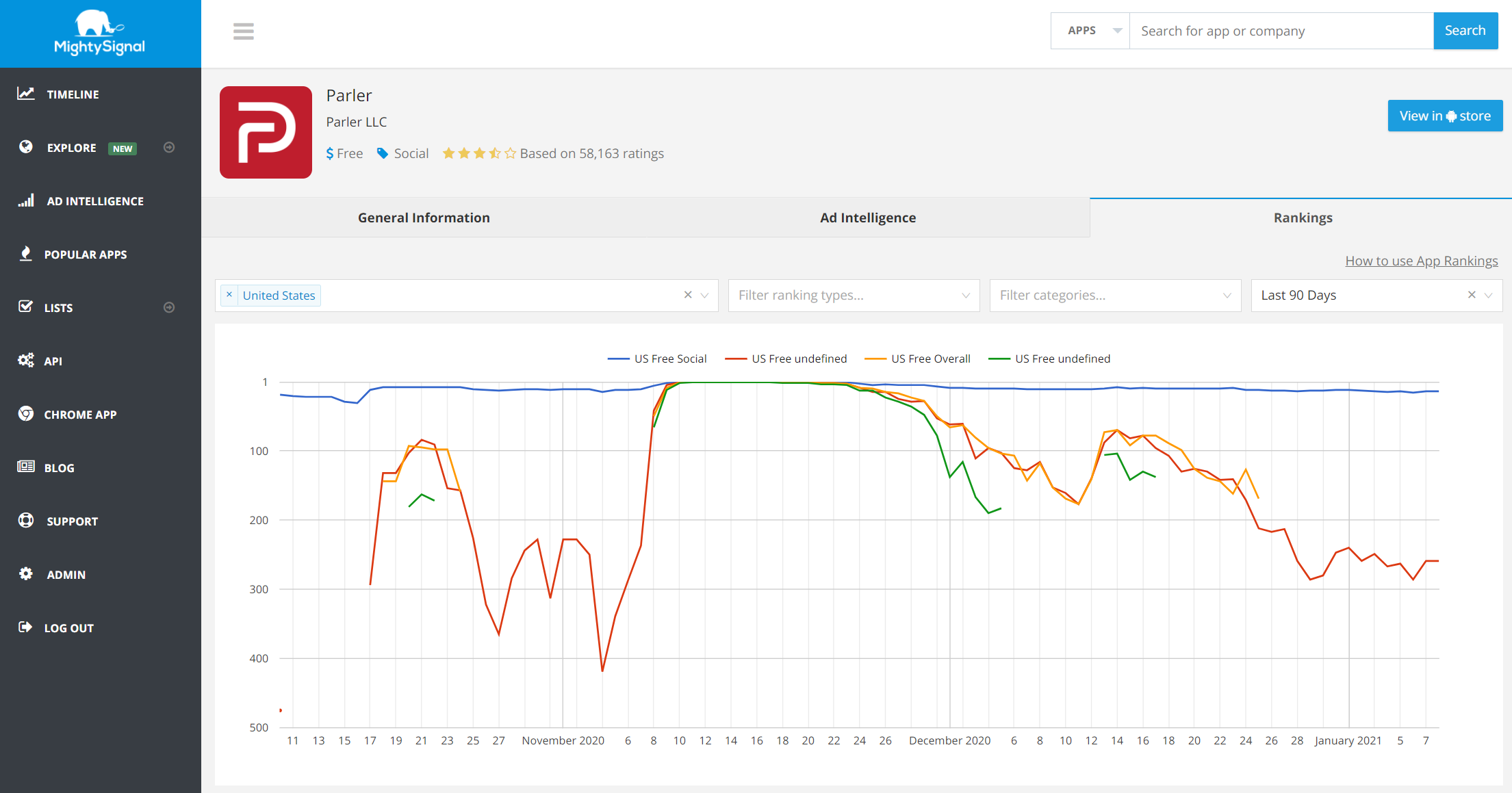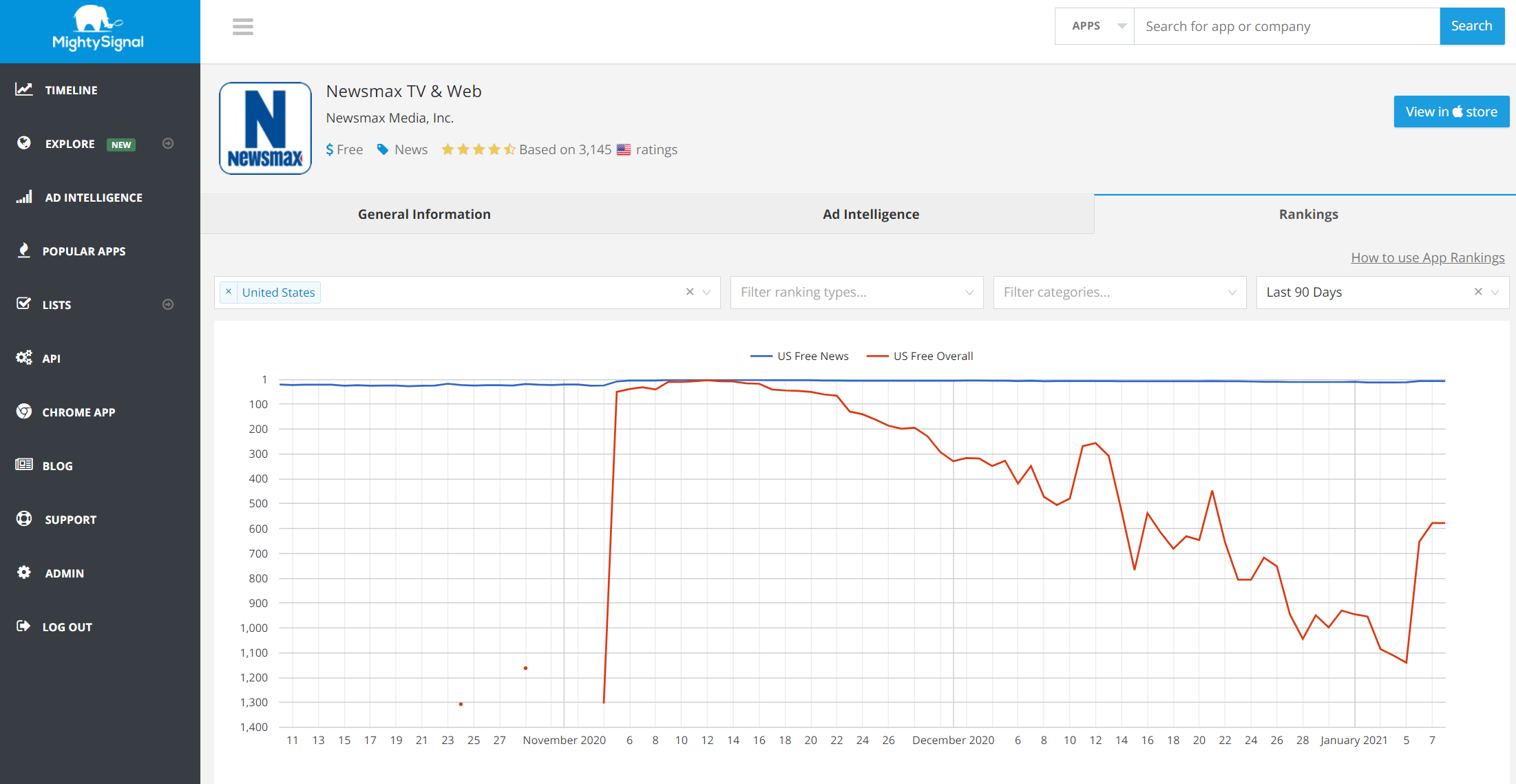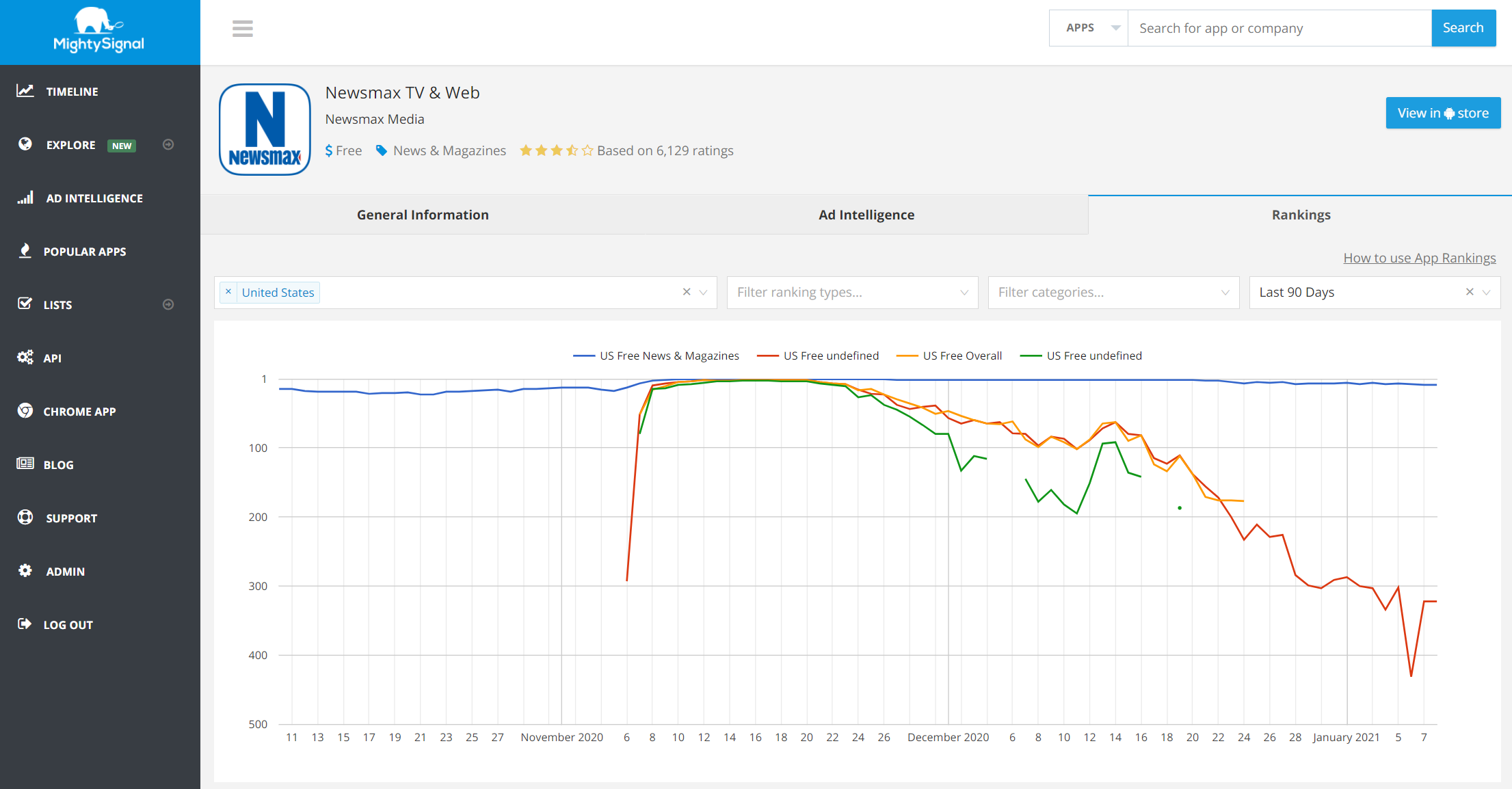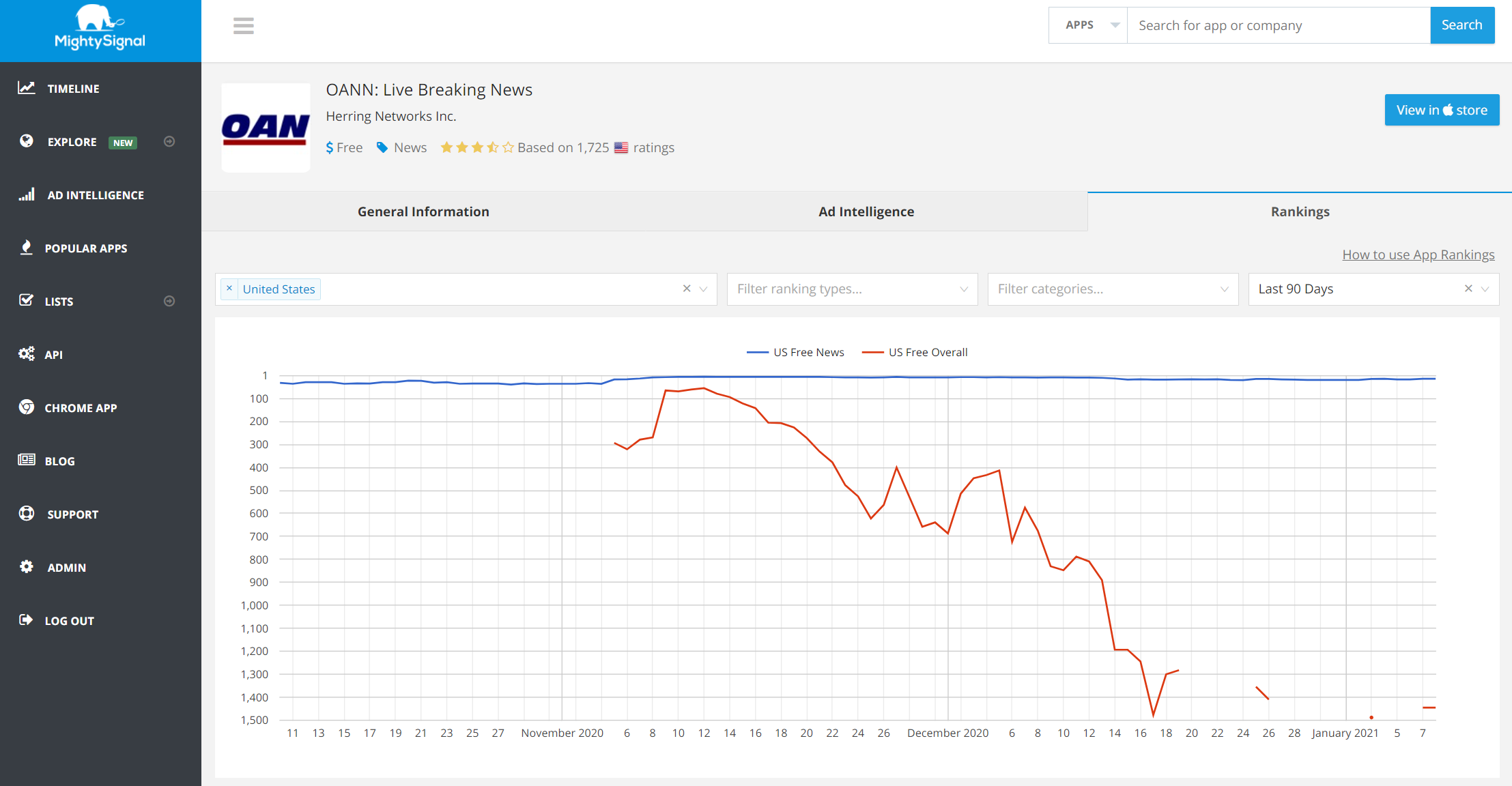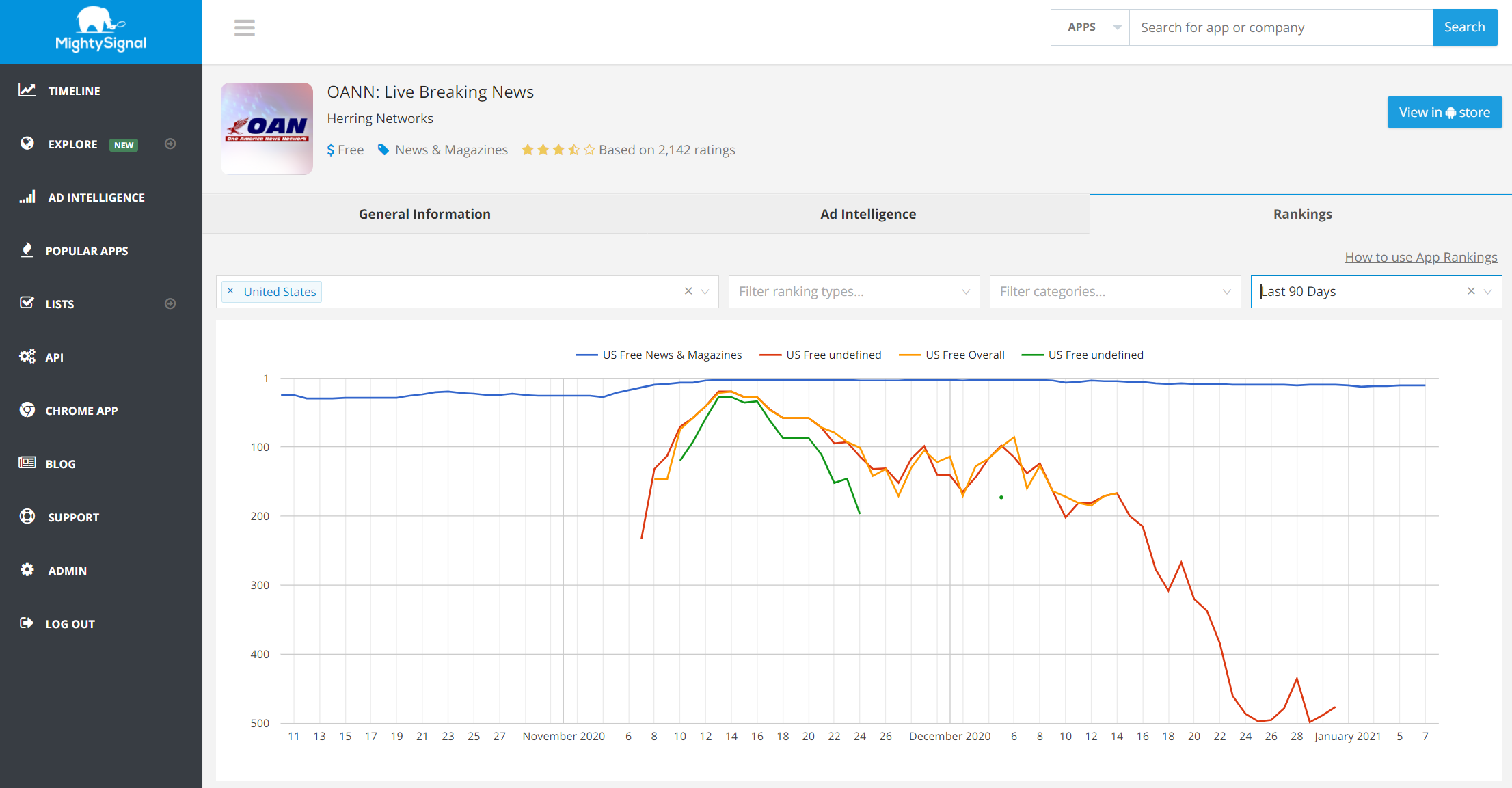 The Fox News and Breitbart apps appear to have low engagement in the "US Free Overall" category in the last 90 days, but have steady engagement in the "US Free News" category. This could be the result of both brands being well-established in the marketplace, with a loyal base, but few newcomers.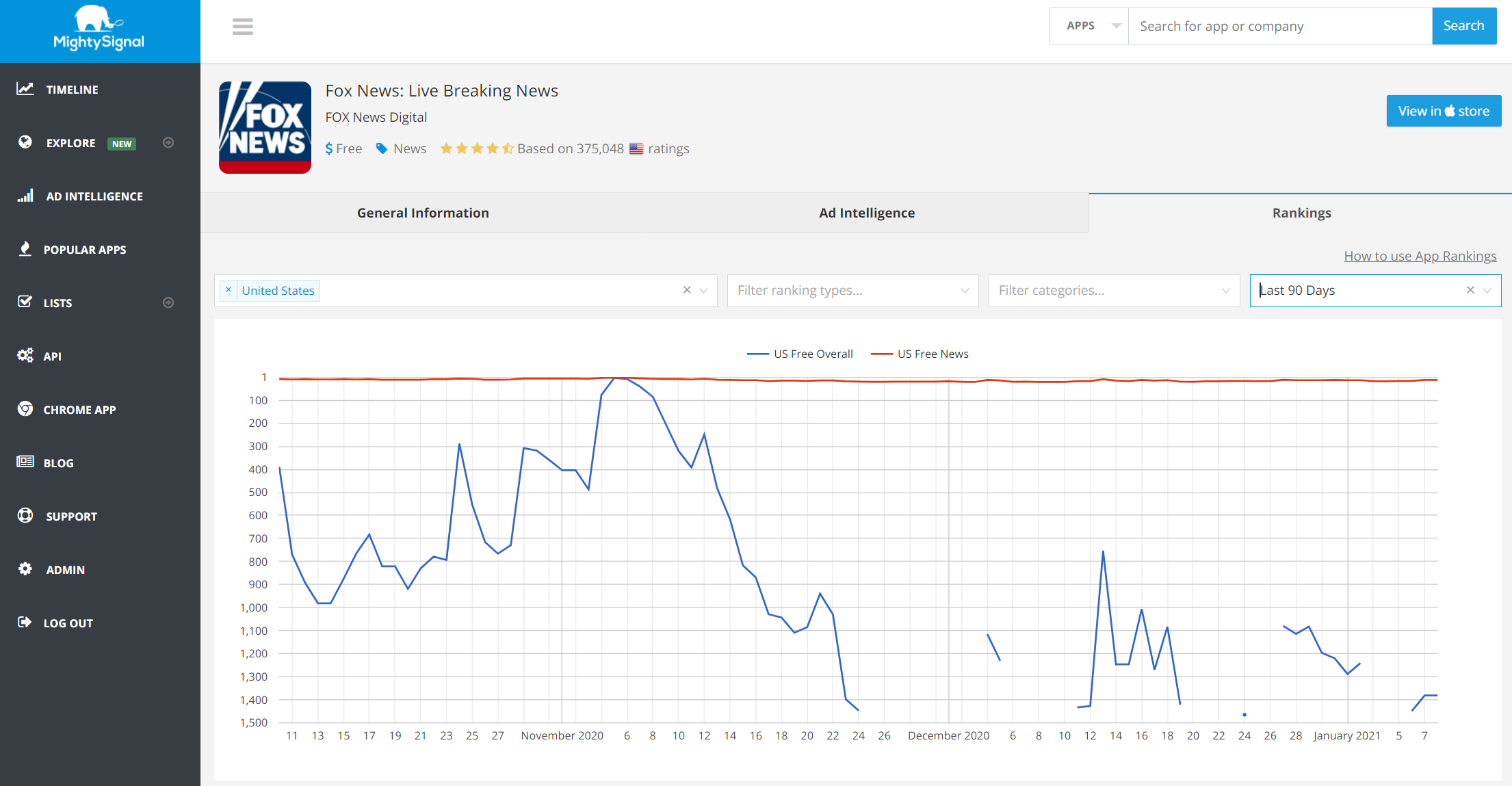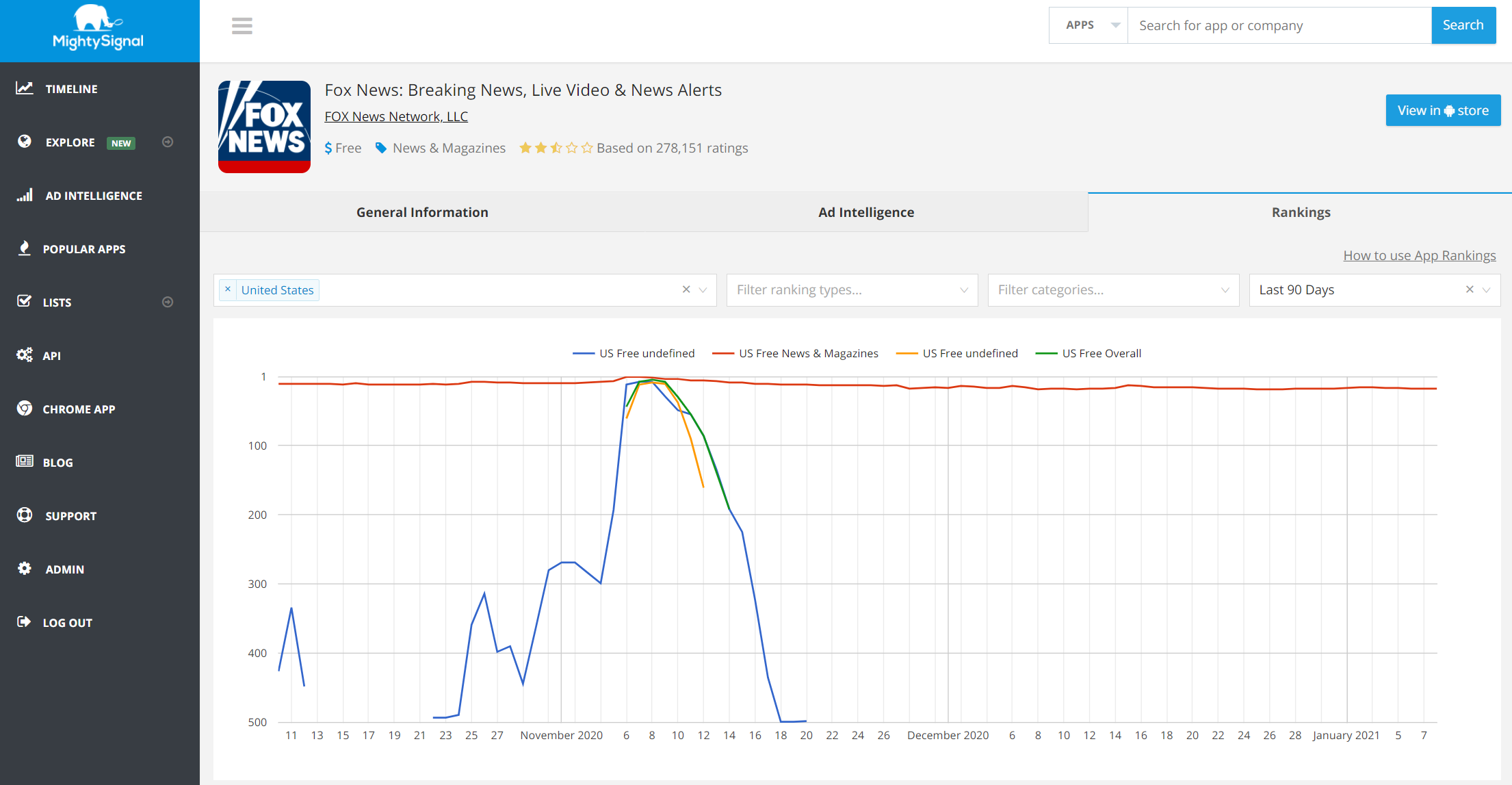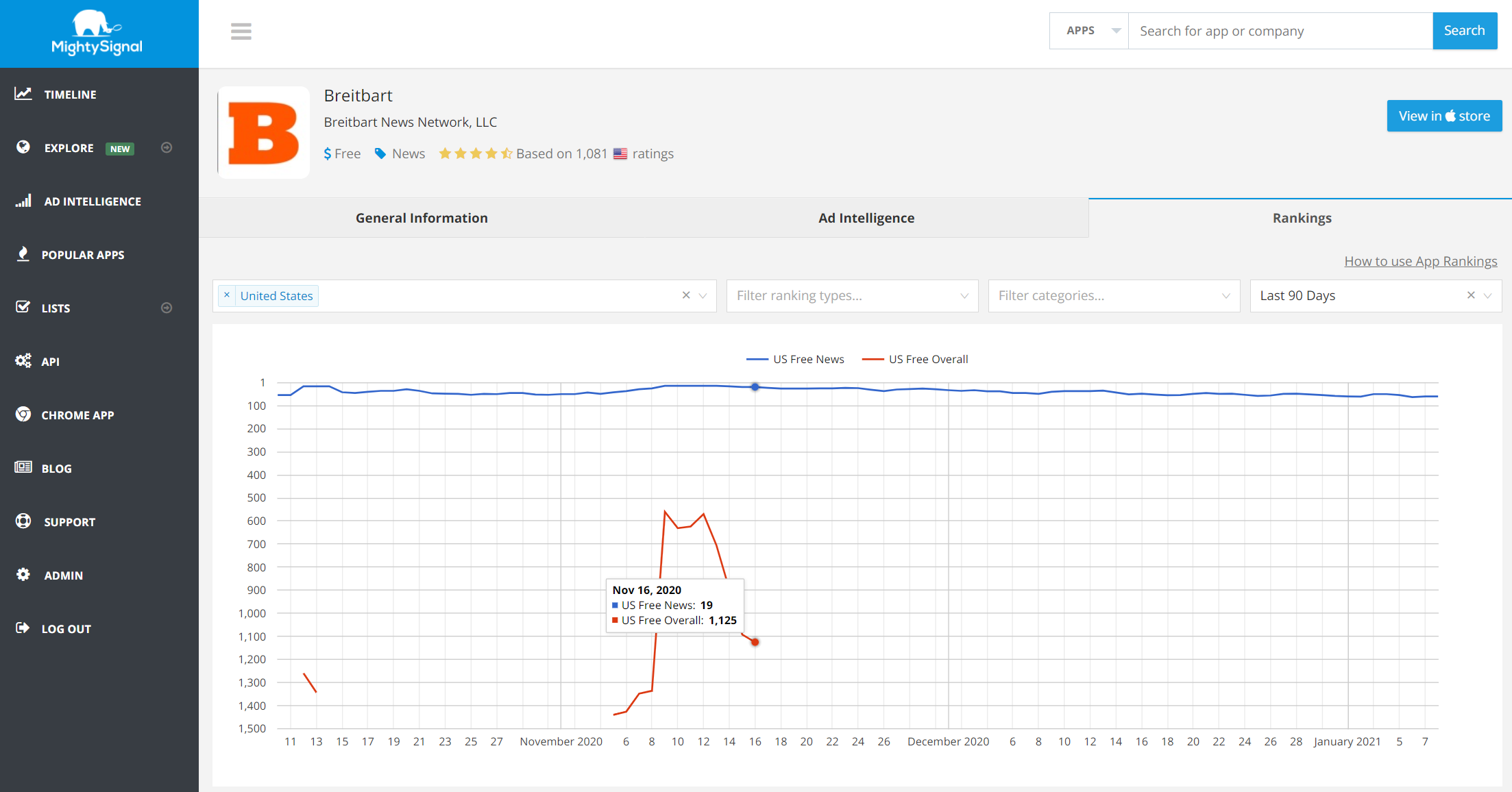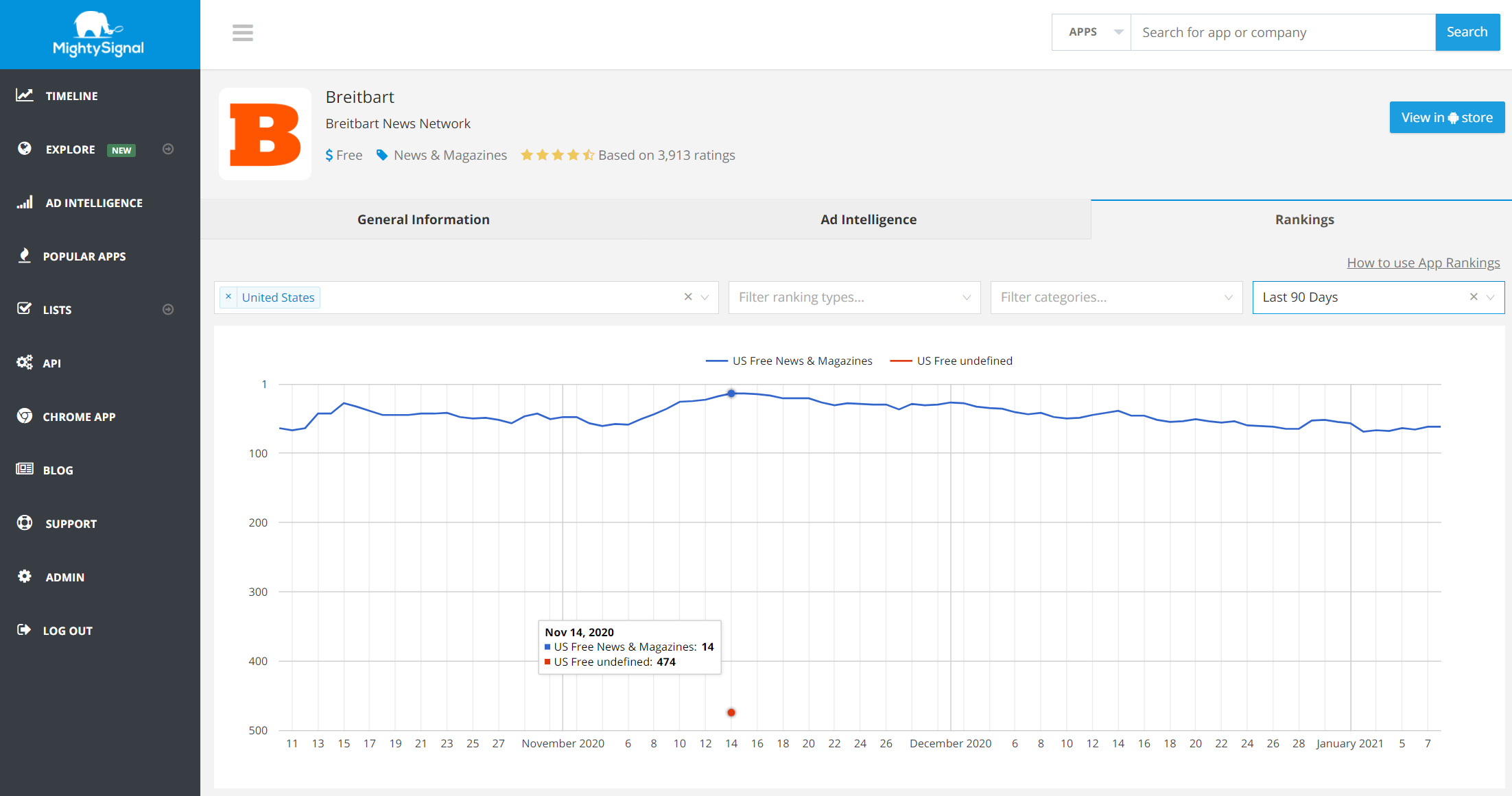 MightySignal provides real-time, accurate data on over 5 million apps daily. If you are a data scientist or journalist and wish to explore our platform further, feel free to reach out to us and request a free trial.