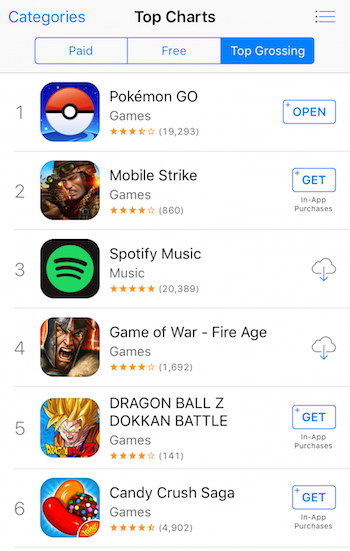 Gotta Catch The Bugs: Crash Reporting in Pokemon Go
Pokemon Go has catapulted to the top of the App Store overnight as hordes of aspiring Pokemon masters roam around their neighborhoods reliving their childhood fantasies.
These Pokemon trainers made it both the #1 Free App and the top grossing app via in-app purchases, showing money will not be an obstacle on their quest to be the very best like no one ever was.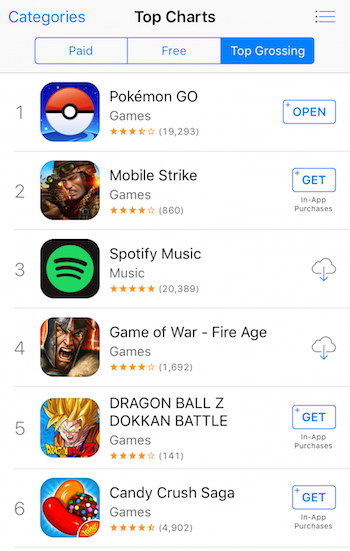 There's a lot on the line for the Pokemon trainers and consequently the app maker, Niantic, Inc. Unfortunately, many eager trainers have been struggling to get started. If you downloaded the app yourself, you might have been greeted with this screen.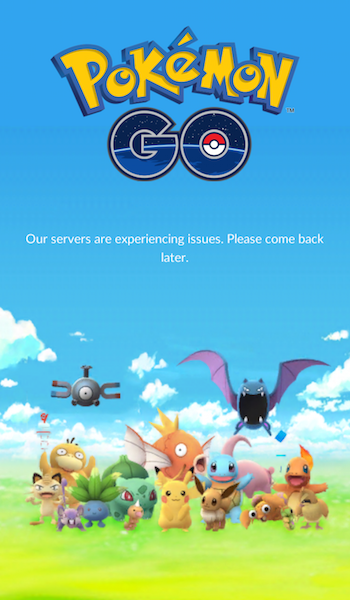 In addition to lagging gameplay and other app crashes, there's no doubt Niantic's team is battling an onslaught of technical issues from the game's massive popularity. The game has only been released in a small subset of countries, including Australia, New Zealand, and now the US. Among other reasons, a staged rollout suggests Niantic might've been hoping to scale their infrastructure with demand.
Unfortunately for Niantic's technical support team (but maybe not their finance department), Pokemon trainers in other markets are refusing to get left behind. Many guides have popped up showing iOS and Android users abroad how to get their hands on the game before Niantic moves to their markets. In the battle between Niantic and Pokemon trainers worldwide, the trainers' Quick Attack delivered a critical hit before Niantic's infrastructure could use Harden.
How is Niantic's team dealing with these errors? In such a complex app, the potential points of failure are almost innumerable.
At MightySignal, we index the technologies mobile apps are built on. Here's what we see in Pokemon Go. The two technologies to note are Crittercism and PLCrashReporter.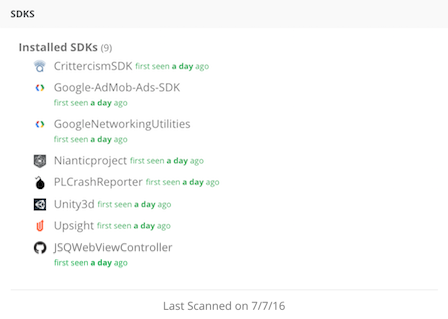 Crash reporting technologies have become a critical part of every developer's tool belt. When apps are released into the wild, they help developers track when and how apps are crashing, so they can fix them for the next version. Crittercism (now known as Intelligent) and PLCrashReporter both serve this function, with PLCrashReporter being open-sourced and free (check it out if you're developing on a budget!).
This is a big coup for Crittercism. To be incorporated as a critical component of such a massive, recognizable app is a strong signal of their product's strength.
Looking at the top 200 free apps in the App Store, Crittercism isn't the most popular choice, but that could be changed in the wake of Pokemon Go's release. Crashlytics is dominant in the space. It's included in over 50% of the top 200. PLCrashReporter is leading the open-source options while HockeyApp and New Relic both have a solid presence. Upstart Bugsnag recently entered the top 200 with heavy-hitting apps Airbnb and Yelp.
Good luck out there fellow Pokemon trainers!
MightySignal provides the largest library of SDK intelligence. With our savvy, developers can match hundreds of mobile market insights to their software solutions. Contact us to start your free trial of the MightySignal platform today.