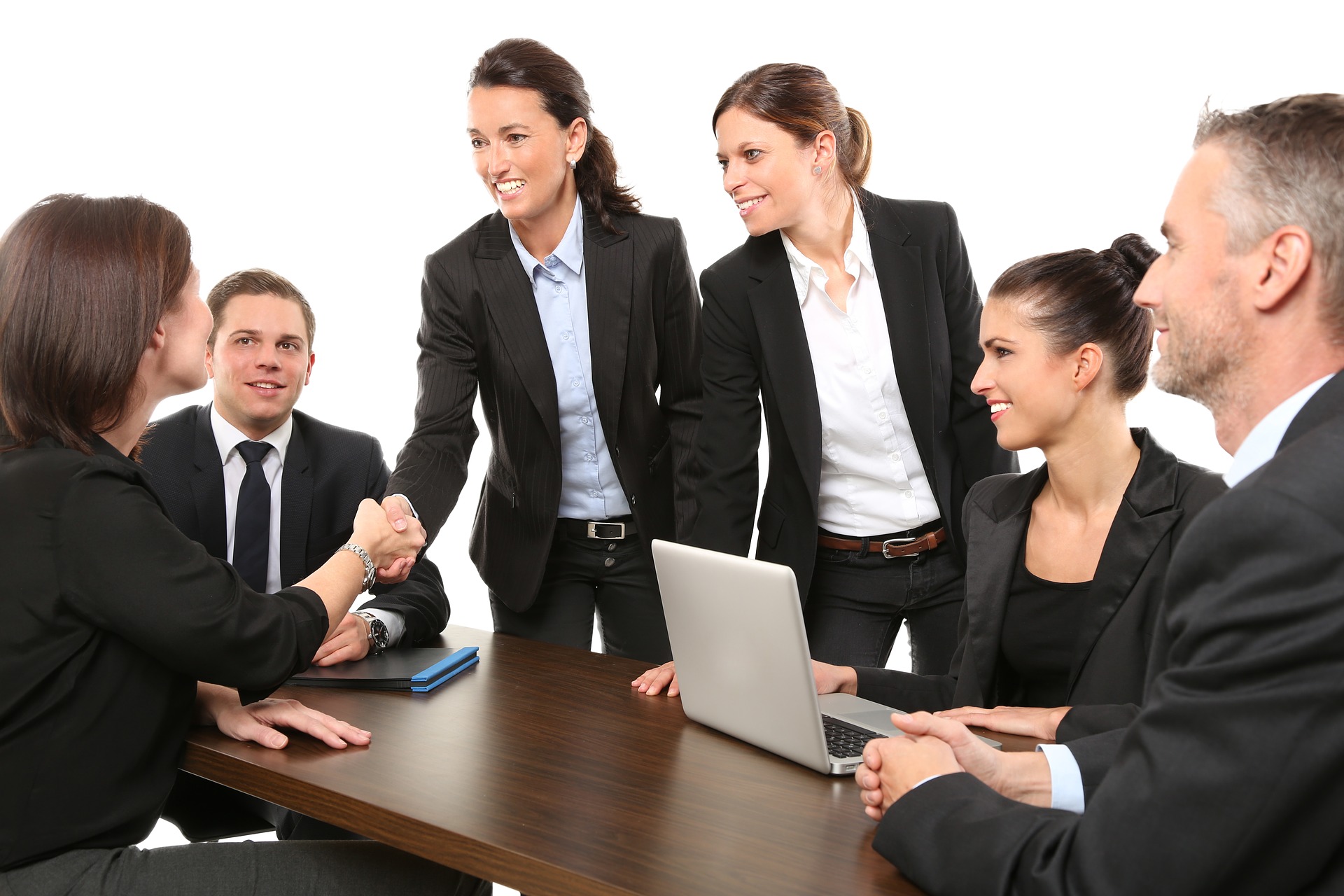 How KPIs can help Manage the Sales Process
Monthly Active Users: MAU and Your Sales Process
Introduction
With millions of mobile apps on the market, it's more important than ever that you stand out from the pack. However, delivering a high-quality app that satisfies your customers is only possible with an in-depth understanding of how users interact with your product and how they feel about it.
Mobile analytics is the practice of collecting and analyzing data about your mobile app in order to gauge user behavior. Once these insights are firmly in hand, you can take action to improve your app's conversion, engagement, and retention statistics.
One of the most important metrics in mobile analytics is MAU (monthly active users). In this article, we'll discuss MAU as a key performance indicator for your mobile app and how it should impact your sales process.
What is MAU (Monthly Active Users)?
As the name suggests, MAU (monthly active users) is a measurement of how many unique users have been active in your mobile app within the past month.
Monthly:

The "monthly" part of MAU is the easiest to define: either the previous 30 days or the previous calendar month (e.g. October 14 to November 14, which is actually 31 days).

Active:

Defining the "active" part of MAU is more difficult and will be at your own discretion, depending on your app's purpose. Are users active when they open your app, when they log into their account, or when they take a specific action (such as making an update or sending a message)?

Users:

In most cases, "users" in MAU are counted by the number of smartphones on which your app is running. However, if you allow users to make multiple accounts on your app, your MAU numbers may be higher than the number of users in reality. Users are counted only once per month, no matter how frequently they use the app.
The purpose of MAU is to provide a rough indication of a mobile app's ability to convert and retain users over time. 23 percent of users will open an app only once, and just 38 percent will use an app more than 10 times. What's more, users access an average of 9 apps per day and 30 apps per month.
An increase in MAU figures is, therefore, a good sign that your mobile app has managed to build a stable and growing user base; conversely, a decrease in MAU is a sign that many users are losing interest in your app.
MAU and Other Mobile App KPIs
MAU, WAU, and DAU
MAU is closely related to other mobile app metrics such as DAU (daily active users) and WAU (weekly active users). The choice of whether to track user activity via DAU, WAU, or MAU depends on how frequently you expect people to use your app.
DAU:

best for apps that are most frequently in use, such as social media and mobile games.

WAU:

best for apps that are used less frequently, such as apps for banking and health and fitness.

MAU:

best for apps that are used least frequently, such as travel and educational apps.
Monitoring all three of these KPIs—MAU, WAU, and DAU—can also provide insight into usage patterns of your mobile app.
For example, if your app has an average of 10 DAU and also 10 MAU, this indicates that the same 10 users are interacting with your app every day. On the other hand, if your app has an average of 10 DAU and 300 MAU, then there are 10 different users interacting with the app every day—no two users are the same from day to day.
The greater the discrepancy between DAU and MAU, the more "diverse" your users are on a daily basis. Since this comparison is often useful on its own, the DAU/MAU ratio is another important KPI. The DAU/MAU ratio reveals how many days in a month the average user interacts with your app. For example, a DAU/MAU ratio of 20 percent indicates that users interact with your app an average of 20% x 30 = 6 days every month.
UserBase Metric
MightySignal also offers a "user base" metric that is unique to our platform. This figure calculates a mobile app's estimated number of users based on the number and the frequency of app reviews. MightySignal's user base metric is often more accurate than MAU figures, which are often generated using estimation models rather than measurable statistics.
MAU and the Sales Process
When people return to your mobile app and perform key actions on a regular basis, it's an excellent proxy for user engagement. Users who are highly engaged are those who perceive the value proposition of your app, making them more likely to generate revenue for your business.
As such, mobile app metrics and KPIs such as MAU is an important part of measuring your app's growth. MAU is a good approximation of how well your app is engaging users, as well as the app's current and future revenue potential.
The value of MAU as a mobile app KPI is that it is a straightforward, people-centric metric that includes both new and existing users, as well as users who have been resurrected after a period of inactivity. When assessed over months or years, MAU can capture valuable insights about how your business will perform in the short and medium terms.
For example, suppose that you calculate that an average of 10 percent of your user base will convert to paying customers within 6 months. By counting MAU for the current month, you can come up with a more accurate projection of your future revenues.
Sales professionals differentiate between two different types of prospective customers: marketing qualified leads (MQLs) and product qualified leads (PQLs).
MQLs

are users who have taken some action that expresses their interest in your company, such as filling out a form or clicking on an email. These users are therefore at the top of your sales funnel.

PQLs

are users who have interacted with your company, perhaps in the form of a free trial or freemium app, without yet making a purchase. These users are at the middle or bottom of your sales funnel, almost on the verge of converting into paid customers.
MAU is an excellent mobile app KPI for measuring PQLs. Users who keep returning to your app on a monthly basis are the most likely to be enthusiastic about your product, as well as the most promising prospects for conversion.
Conclusion
Monthly active users (MAU), along with its cousins DAU and WAU, are highly valuable mobile app metrics for tracking user engagement and retention. By tracking MAU figures over time, you can better understand and predict user behavior and establish a more stable business model for your mobile app.
Want to measure the MAU figures for your own mobile app? MightySignal is adding MAU as a KPI in our mobile data analytics platform, so that you can easily see how many people use your app on a monthly basis. To learn more about how MightySignal provides valuable data-driven insights for your mobile app, get in touch with our team today.