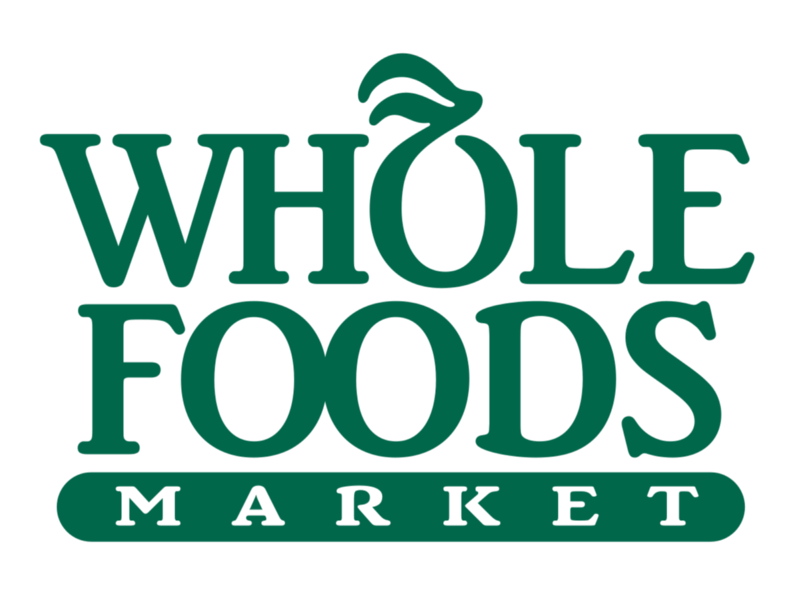 Mobile SaaS Sales Teams and the Amazon–Whole Foods Merger
In June, Amazon announced its intention to acquire Whole Foods for $13.7 billion. While this isn't Amazon's first venture into the $800 billion grocery industry — the e-commerce juggernaut opened two grocery stores in Seattle earlier this year — the Whole Foods acquisition is exciting for several reasons. Suddenly, drone delivery at scale and cashier-less Amazon Go stores don't seem so far-fetched. Will Prime customers receive discounts at Whole Foods?
Beyond that, the proposed merger provides opportunities for companies — and mobile SaaS sales teams in particular — to target two brand-name organizations with seemingly infinite resources. Any startup would love to have either as a customer.
How should mobile SaaS sales teams approach the new iteration of Whole Foods? Let's take a look inside the high-end grocer's mobile app to see what mobile SaaS solutions are embedded in it. That will give us a good idea of how to sell to them because it will reveal what they're planning to do soon.
The SDKs Whole Foods is using
Whole Foods' mobile developers have been exceptionally busy over the last several weeks. According to our research, the grocery chain has started to take mobile marketing more seriously by embedding several SDKs into its app in the past two months. These include:
Optimizely, a tool that supports A/B testing to improve the customer experience
Tune, a mobile marketing and attribution SDK that indicates Whole Foods wants to increase paid ads
Urban Airship, a tool that enables companies to deliver push notifications to the right people at the correct times
Gimbal

and

Smartwhere, which are both location marketing tools that suggest Whole Foods is interested in targeting customers when they are near a store
Altogether, our research indicates that Whole Foods is currently using 25 SDKs and that they've uninstalled 11 other SDKs at the time of this writing.
The takeaway? The grocery chain is becoming increasingly mobile sophisticated — a fact that can help inform any mobile SaaS sales team's approach.
What does it mean?
It's quite apparent that Whole Foods has funneled more resources into mobile over the last few months. The company has bigger goals for its mobile app and has almost certainly increased its marketing budget to achieve them.
Not only have they embedded many new SDKs into their app, but they've also removed the ones that weren't working for them — which, once again, demonstrates a high level of mobile sophistication. Compare that to the less sophisticated company that has only added a few SDKs to their app and hasn't uninstalled any.
This uptick in investment bodes well for those in mobile SaaS sales. For example, if you are in the business of mobile advertising, now would be a great time to reach out to Whole Foods seeing as though they recently installed Tune for ad attribution. We wouldn't be surprised to see sales teams at Yahoo Flurry, Vungle or Google AdMob start talking to Whole Foods because many demand-side ad networks can't work with companies that don't have attribution partners.
Additionally, since Whole Foods only uses Google Analytics in their mobile app — and they installed it two years ago — sales teams in the mobile analytics world might want to capitalize on the grocer's increased budget for mobile and start pitching to them.
Other considerations to keep in mind
It's worth noting that Amazon–Whole Foods deal hasn't closed yet. While many think that the acquisition will be approved, some are less optimistic. Others suspect that Amazon might face a rival bidder.
But assuming the deal does go through, there may be some political or process-oriented things to consider, too. After an acquisition is finalized, there is usually a lot of work that needs to be done to consolidate businesses to achieve maximum efficiency. Initially, Amazon may focus on optimizing business processes and upgrading technology instead of spending.
No one can be sure how Amazon plans to operate Whole Foods or how autonomous mobile will be once the dust settles. Amazon, after all, has a suite of its tools that includes everything from mobile analytics to big data to ads.
Will Whole Foods continue to use third-party SDKs, or will it lean on in-house tools? Time will tell.
In any case, by learning what Whole Foods is working on in its app — or what any company is working on, for that matter — mobile SaaS sales teams can target their prospects more effectively. With that data on hand, it'll be easy to guess what the company intends to do and determine what functionality is missing from their app. Armed with that information, teams can adjust their pitches accordingly to increase their efficiency and close more deals.
MightySignal enables mobile SaaS sales teams to win business by providing critical data on mobile apps. To find out more, contact us here.