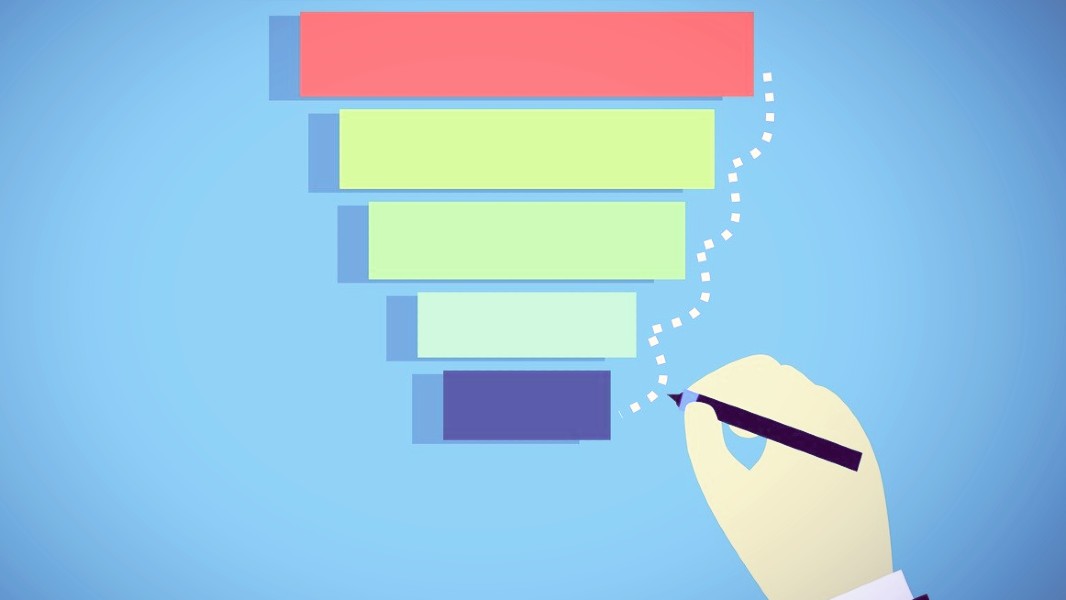 IAB Categories & Content Taxonomy - Why Do They Matter?
If you're a digital marketer, you want to make sure your carefully crafted ads are shown to the right people at the right time, displayed in a framework of relevant content. But matching your ad with appropriate related content isn't always something that's easy to control. Often, ad placement is driven by algorithms and automation, which has given rise to the need for increasingly specific categorization. Enter: IAB Categories.
The Internet Advertising Bureau (IAB) has developed a list of widely-accepted categories for classifying the content of websites and apps. Although using IAB Categories is not yet required, it is becoming a best practice. Standardization of content categories allows marketers to have more control over where their ads are seen, and facilitates better matching for advertisers & content platforms. Developing a common language to describe advertising inventory and content types fosters trust in the marketplace- after all, the more relevant an ad's positioning is to a given audience, the greater ROI it potentially carries. IAB's system has evolved into an overall "Content Taxonomy" designed to help publishers organize their website and app content. It also labels potentially sensitive content to reduce the need for crude blocking- allowing nuanced filtering while minimizing signals that could be used to generate sensitive data points about things like race, politics, religion, or other personal characteristics that could result in discrimination.
While Google and Apple app stores already categorize apps, they only offer a few dozen categories. Relying on a small boilerplate list can be inadequate. The risk is that apps with a very different focus or content could be lumped together with an ineffective or inappropriate marketing message, causing a poor user experience and wasting ad spend.
In contrast to the app stores' limited list, the IAB system has around 350 Categories, divided into a two-tier system. You can think of it like the Dewey Decimal system for books; a hierarchy that starts with general topic areas and then branches into progressively more specific categories.
With the IAB system, the top tier is the IAB ID, which covers 26 broad Categories:
IAB 1: Arts & Entertainment
IAB 2: Automotive
IAB 3: Business
IAB4: Careers
IAB5: Education
IAB6: Family & Parenting
IAB7: Health & Fitness
IAB8: Food & Drink
IAB9: Hobbies & Interests
IAB10: Home & Garden
IAB11: Law, Gov't & Politics
IAB12: News
IAB13: Personal Finance
IAB14: Society
IAB15: Science
IAB16: Pets
IAB17: Sports
IAB18: Style & Fashion
IAB19: Technology & Computing
IAB20: Travel
IAB21: Real Estate
IAB22: Shopping
IAB23: Religion & Spirituality
IAB24: Uncategorized
IAB25: Non-Standard Content
IAB26: Illegal Content
Each ID breaks down into sub-categories known as Labels. For example, the Real Estate category breaks down into:
IAB21-1: Apartments
IAB21-2: Architects
IAB21-3: Buying/Selling Homes
The IAB has also developed a more detailed categories system called "Content Taxonomy", which has been revised several times over the last couple of years. Many changes simply involved renaming, adding or removing categories from the original IAB Category list to reflect the changing nature of topics covered by online and app content. For example:
The previously separate categories of "Cocktails/Beer" and "Wine" merged into a single one: "Alcoholic Drinks."
"Adoption" expanded and became "Adoption and Fostering."
The outdated "Web Clip Art" was removed altogether.
The structure of Content Taxonomy gets granular: multilayered tiers allow content to be parsed to a fine level of detail. For example, the "Business and Finance" category breaks down into multiple subcategories, each one of which drills down into its own further subcategories. One such path might look like: "Business and Finance" >> "Business" >> "Business Banking & Finance" >> "Debt Factoring & Invoice Discounting".
A vast number of these deeply defined subcategories are available, and advertisers can make use of them to target as broadly or narrowly as their campaign requires.
Content Taxonomy's numbering system is a little different than normal IAB Categories; each sub-tier has a unique ID number, with the full list running from 1 to 1480. For example, "the Latvian language" has the ID number 1130. It's a little smoother for automated systems, but arguably not as intuitive for human reading.
The biggest difference with Content Taxonomy, however, is that it doesn't solely categorize based on topic. Instead, the most recent update (Content Taxonomy 2.2) also labels some content with a risk level - where "Risk" is defined as how likely the content is to be harmful, offensive, and generally not something an advertiser would want to be associated with. The goal is to give greater control to advertisers who want to take a more nuanced approach, rather than simply dismissing a potential advertising opportunity based solely on its topic. While such a change has been in the works for some time, it became more pressing in 2020, when genuinely useful and credible sites dealing with COVID-related topics were often blocked by advertisers.
As part of this change, Content Taxonomy 2.2 has a dedicated "Sensitive Topics" tier with 11 sub-categories:
Adult & Explicit Sexual Content
Arms & Ammunition
Crime & Harmful acts to individuals and Society and Human Right Violations
Death Injury, or Military Conflict
Online Piracy
Hate Speech & Acts of Aggression
Obscenity and Profanity
Illegal Drugs / Tobacco / eCigarettes / Vaping/Alcohol
Spam or Harmful Content
Terrorism
Sensitive Social Issues
It also adds a Brand Suitability and Risk Level rating for content that falls into the "Sensitive Topic" tier. The four available ratings are Floor, High Risk, Medium Risk and Low Risk. "Floor" means the content is effectively unsuitable for any advertiser. For example, underage sexual content would get the "Floor" rating, and thus wouldn't be matched even with advertisers who had selected the combination of "Adult & Explicit Sexual Content" and "High Risk" as acceptable.
One of the biggest challenges remains finding an automated way to distinguish between risk and suitability. For example, most big brand advertisers would consider it lower risk to have their ad appear in a mainstream news outlet app than to have it appear on a discussion forum app dealing in conspiracy theories. But at the same time, an big airline brand would likely consider it problematic to run ads during a mainstream news report about a plane crash. Using a standardized content language like Content Taxonomy can help advertisers define and navigate these nuanced situations, but it's an evolving process.
If this all sounds like a lot of work... it is! But we have some great news: MightySignal is working on a feature to automatically map apps to IAB category standards. That means you get even more accessible and actionable insight into the apps you're investigating. We'll start by making it accessible through our API, then roll it out elsewhere. If you'd like to learn more about how this could make your work easier and more productive, just let us know.