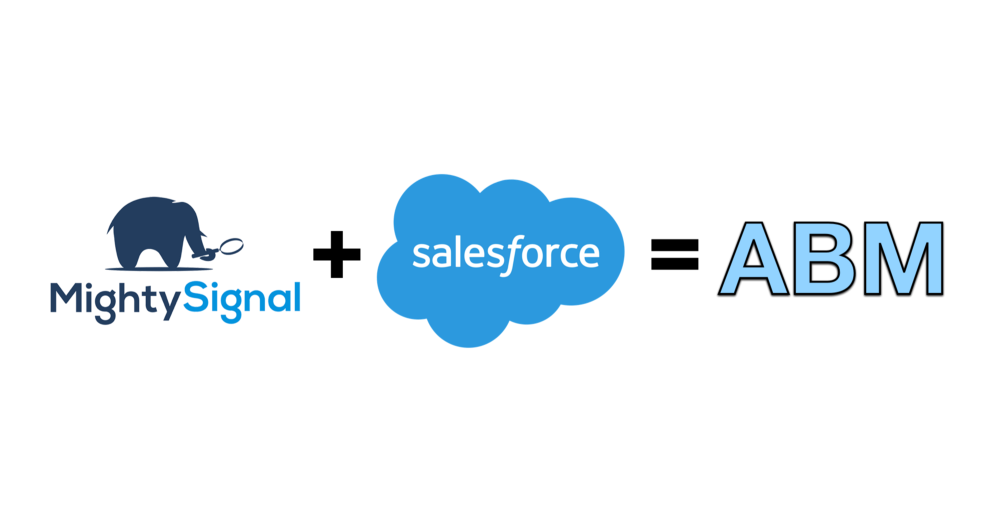 Introducing ABM4M: Account Based Marketing for Mobile
Many successful companies have used Account Based Marketing (ABM) to flip their funnels and generate more revenue. However, for B2B mobile companies¹, implementing ABM has been little more than a pipe dream—until now.
If you're in a leadership position at a B2B mobile company,
MightySignal is excited to introduce you to ABM4M: Account Based Marketing for Mobile.

By implementing ABM4M at your company, you can use accurate data to drive all go-to-market functions and close more revenue.
The Problem
First, it's essential to understand the problem that ABM4M solves. For B2B mobile companies, your market (the mobile app market) has a unique property: it is continuously in flux. At any given time, there are over 5 million iOS and Android apps that are changing exceptionally quickly — whether they are shooting up/down the rankings, installing new SDKs, or increasing/decreasing ad spend.
Trying to attack the mobile market ad-hoc is a recipe for failure. There is so much going on across every mobile app every day, that you are bound to miss valuable insights that affect your business.
How ABM4M Solves the Problem
ABM4M shuns the ad-hoc approach and makes it entirely strategic, and it does this across all of your go-to-market teams. Whether it's sales, marketing, or customer success, you'll have visibility into your current and potential customers and a clear direction on what strategies to pursue.
The Pillars of ABM4M
What makes an ABM4M solution great? A great ABM4M solution stands on three crucial pillars. They are:
Pillar 1: Accurate, Real-Time Mobile Data
The first pillar of ABM4M is accurate, real-time mobile data. Accuracy is vital because, without it, you'll be reaching out to the wrong prospects or scoring your leads incorrectly. Real-time data is essential because the fast-paced nature of the mobile space means that apps are changing daily. Give confidence to your team by giving them accurate and actionable mobile data.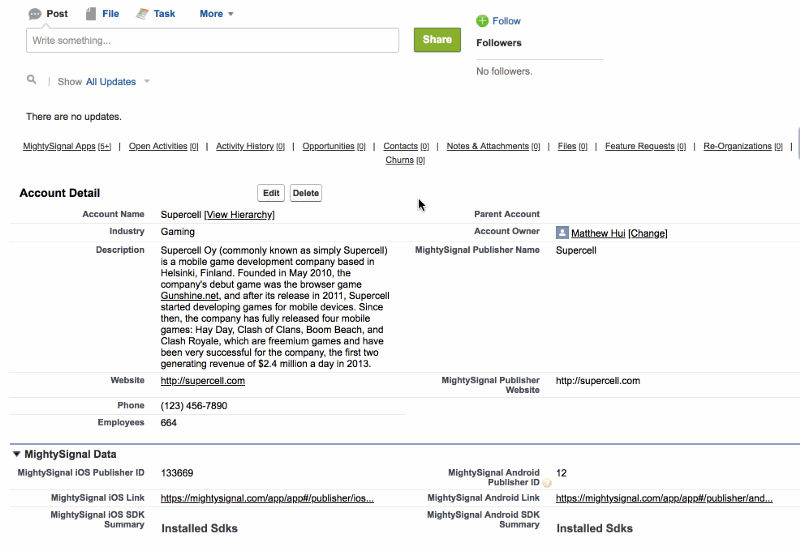 Pillar 2: Excellent Account to App Mapping
The second pillar of ABM4M is excellent Account to App Mapping. When implementing ABM4M, companies will have existing accounts in their Salesforce, and they'll want to enrich those accounts with SDK data and more. But to do that, they'll need an accurate way to map accounts to the apps that belong to them.
Imagine that you have 100K existing Account objects in Salesforce, and you want to accurately match each account to every mobile app belonging to it.
Sounds simple enough, right? You may think:
Can I match the name of the Account to the name of known apps?
Can I use the domain on the Account and match it to the website that the app lists on the App Store or Google Play?
It turns out that simple approaches like these are entirely wrong. These approaches will produce large numbers of false positives and false negatives. You'll have a jumbled mess of data, and your ABM4M solution will be useless.
Luckily, it is possible to solve this problem, but only with advanced, data-heavy approaches. For example, MightySignal's Account to App mapping uses sources gathered from all around the Web, fed into a machine learning algorithm to match accounts to apps with unparalleled accuracy. Solving Account to App Mapping is difficult, but it is a necessity to get ABM4M to work correctly.
Pillar 3: Intelligent Data Structure in Salesforce
The final pillar of an effective ABM4M solution is to structure the data intelligently in Salesforce. This enables effective reporting, and as we all know, clean Salesforce reporting is critical across all your go-to-market teams.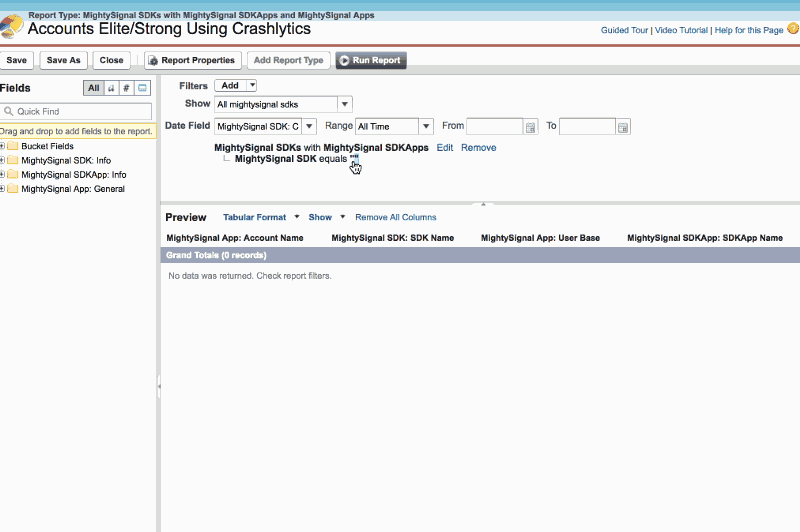 Even the best data in your Salesforce is useless if you can't report on it in an actionable way. An intelligent data structure will allow you to create any custom report you want and have those reports regularly sent to you and your team to monitor your current and potential customers.
ABM4M Touches All GTM Functions
With ABM4M, you'll be able to power your entire mobile go-to-market. ABM4M will drive your:
Sales: Assign high-quality territories with ease. Feed your outbound with an ongoing supply of the best mobile accounts in your target market. Massively improve conversion rates throughout the sales funnel.
Marketing:

Automatically score inbound leads based on their mobile data and assign high-value leads to reps accordingly. Send marketing emails to the highest-value leads at the best accounts, improving conversion rates. Run ads only at your target customers and massively improve CPC.
Customer Success: Identify churn risks pre-emptively by seeing when your customer is trialing a competitor. Know which of your current customers are ripest for upsell. Be aware of your "frenemies" encroaching on your accounts.
We offer the largest, regularly updated database of mobile publisher contacts. Combine that with MightySignals famously accurate SDK data, and this time-saving tool will kick your account based marketing (ABM) into light speed. Contact us here to set up a demo or free trial.