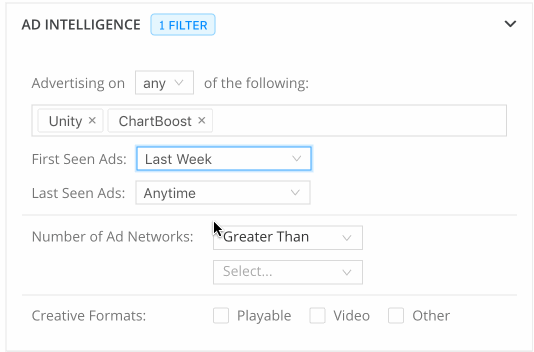 Introducing Explore V2
by Frank T Yoder on May 21, 2018
---
Examine the mobile ecosystem with unparalleled precision
Today, we're excited to release the next edition of our Explore dashboard! It's packed with new functionality to help you better search through the mobile market to generate leads, uncover new trends, and more. Thanks to all our patient users who helped us during the Beta period with feedback and guidance!
The new dashboard has all the capabilities of its predecessor that made it such a powerful tool — including the ability to sort and filter on SDK install history, firmographic data, and app information like downloads. You can still generate and export reports instantly and bookmark and share your reports with your colleagues.
Now with Explore V2, you'll be able to expand your search across rankingsand ad intelligence data on both iOS and Android and pivot your results from app to publishers for a fresh perspective. Combined with the ability to uniquely customize your report by individually selecting and sorting the attributes that matter to your business, Explore V2 is the most powerful reporting interface in mobile today.
Rankings Filters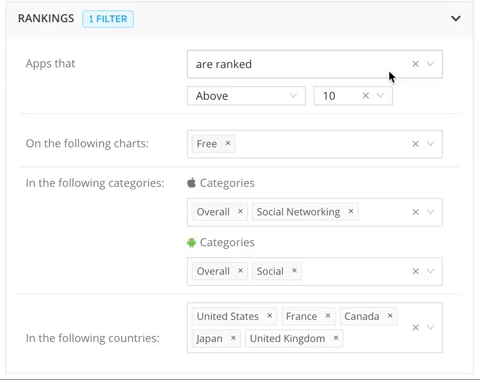 With the rankings filters, you can search for apps that are ranked, have changed rank, or have recently entered a chart. You can slim down the results even further by specifying the chart types, categories, and countries that you care about.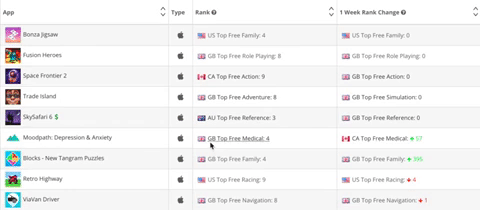 The results table now provides a comprehensive overview of each app's rankings data, with new columns for current rank, weekly change, monthly change, and chart entry dates. You can see every app's rank and activity on each chart that you specify in your filter. You can even sort to quickly find the highest ranked apps or the biggest movers.
Search by Publishers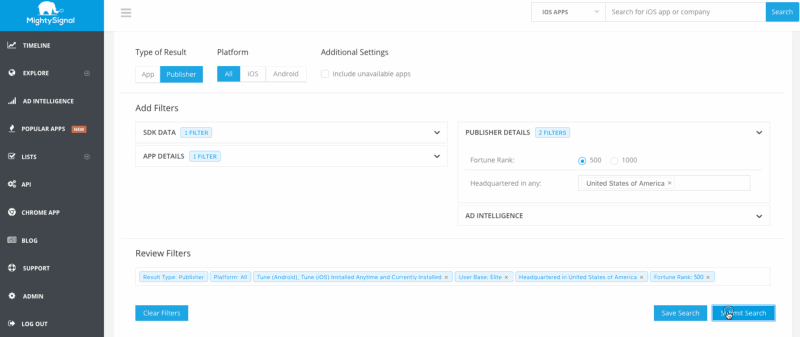 With a simple toggle, you can find publishers using the same powerful criteria you use for apps. This capability enables a new view into the market by allowing you to filter and sort across attributes aggregated from the publisher's portfolio. And like with apps, you can customize the fields in your results. We're excited to see what new workflows this inspires!
Ad Intelligence Filters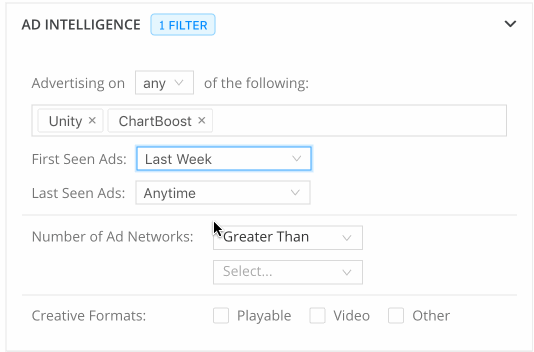 Dig deeper and qualify your search by a publisher's advertising profile. Select various combinations of networks, ad formats, and campaign dates to gauge marketing budgets, user acquisition strategies, and more.
One interface, Multiple Data sets, Unlimited Customization
Contact us if you're interested in finding out more about how Explore V2 can unlock your team's ability to succeed in mobile.
Newsletters
make you smarter.
The Most Accurate and Real-Time Mobile App Data