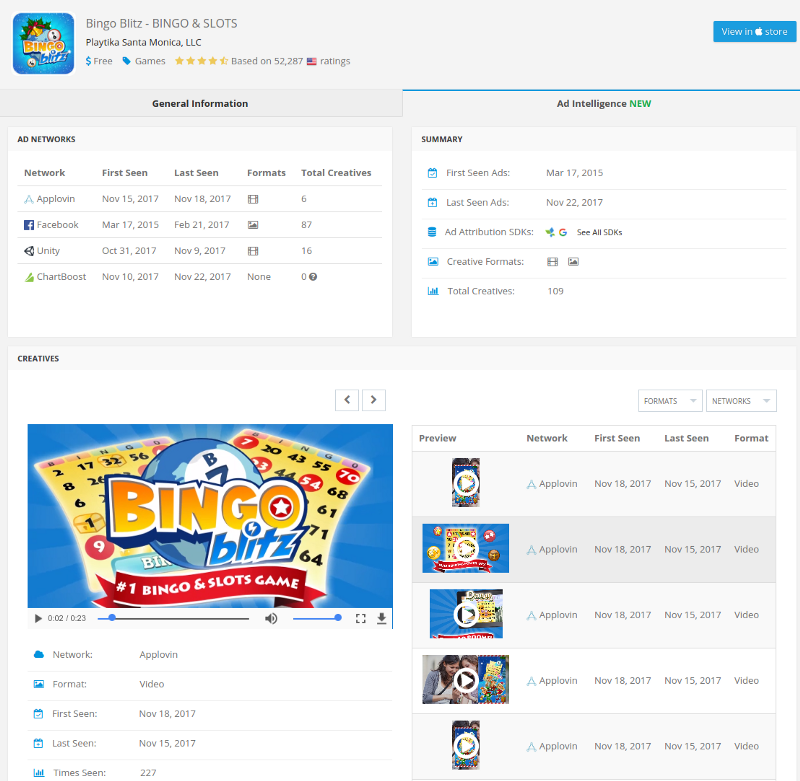 Introducing MightySignal Advanced Ad Intelligence
by Frank T Yoder on Dec 05, 2017
---
At MightySignal, we focus on providing the highest value data to enable you to make impactful decisions. Today, we're pleased to release our new Advanced Ad Intelligence product, helping our customers gain further insight into mobile app marketing budgets, user acquisition strategies, and more. This data helps sales and marketing teams in mobile SaaS generate leads and accurately segment their addressable markets.
In this release, we provide data that reveals ad spend in different ad formats, such as playables, video, and interstitials, and across different ad networks such as Unity, MoPub, Chartboost, and Applovin.
Here's a preview of what you'll be able to do with Advanced Ad Intelligence:
Access a live feed of the newest advertisers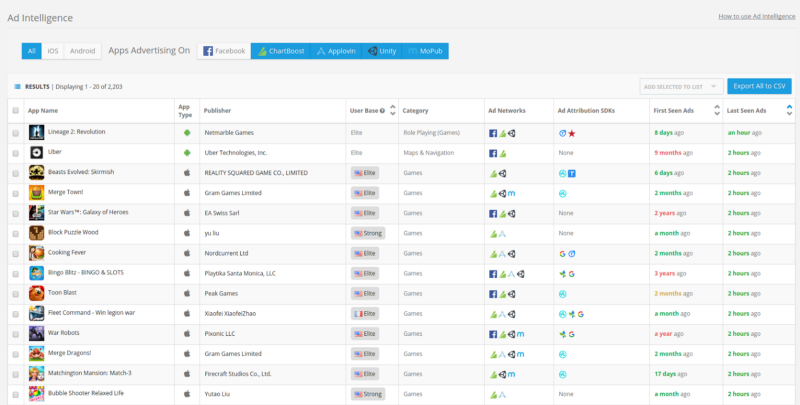 In the Ad Intelligence tab, you'll see a live feed of the newest advertisers, indicating which companies have new and active marketing budgets. Also displayed are the networks we are detecting ads on; logically, the more ad networks an app is advertising on, the more marketing spend they typically have. You can gain even deeper understanding of their marketing stack by seeing the specific ad attribution SDKs they're using to track the conversion of their ads. All data is filterable and sortable.
Qualify an app by seeing all ads we've sighted for it in one dashboard
Want to qualify a specific publisher more deeply? The new Ad Intelligence App and Publisher pages will allow you to dive deeper into the data and assess how sophisticated — or unsophisticated — an ad campaign is.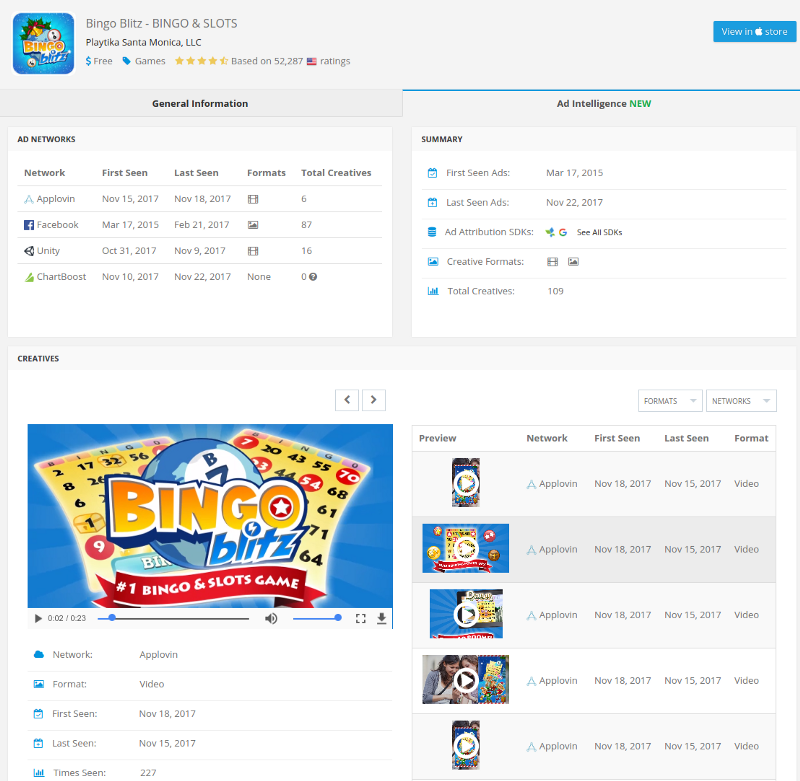 The new creative gallery is a particularly useful addition. You can use it to view images, watch videos, and even interact with playable creatives.
If you're interested in gaining access, contact us here.
Newsletters
make you smarter.
The Most Accurate and Real-Time Mobile App Data