Introducing Popular Apps on MightySignal
Introducing Popular Apps Function on MightySignal's Data Feed
Sifting through millions of mobile apps to figure out which ones matter can feel overwhelming. Not only are apps continually being updated and released, but they are also shifting in their audiences daily. It's quite a daunting task if you're in mobile SaaS, where focusing your sales and marketing resources on the right customers is crucial.
MightySignal's mission is to make sense of the mobile ecosystem for businesses.
We're adding to our core data set today with Popular Apps, which focuses on
changes in app rankings; that is, what apps are new to the charts, which are climbing, and which are dropping.

With this data, you'll be able to see apps with the largest deltas in the user base, refreshed daily.

Briefly, the new product is split into three sections: Newcomers, Trending, and Charts. These three sections aggregate and make sense of more than 40,000 app charts, made up of different permutations of categories, countries, grossing, and more. In each section, you can filter on any of these attributes.

Newcomers will show you apps that have entered any Top App Chart on iOS or Android.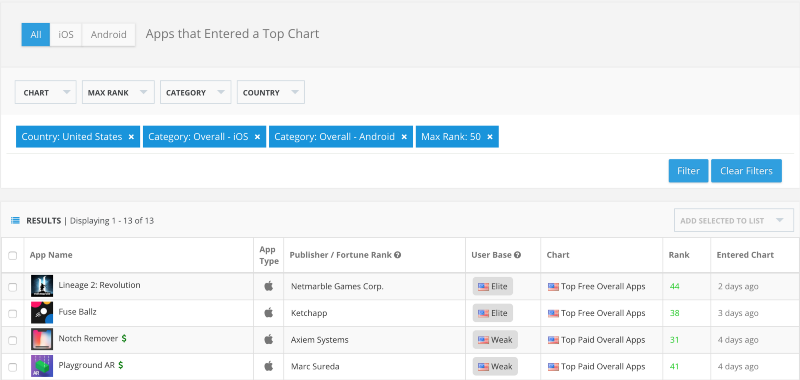 Trending displays apps that have made significant jumps or drops in rankings.

Lastly, Charts will show you raw charts from the App Store and Google Play.

You will find this new product from our main menu.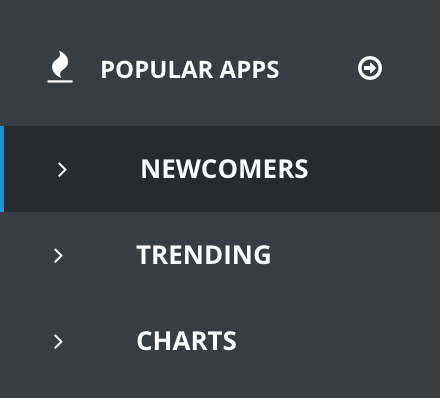 With MightySignal our clients transform their sales profits and modernize their applications through scalable machine learning, deep data insights, and Live Scan technology. If you'd like a demo of how these features work and their capabilities, or to try them out yourself with our free two-week trial, contact us here.