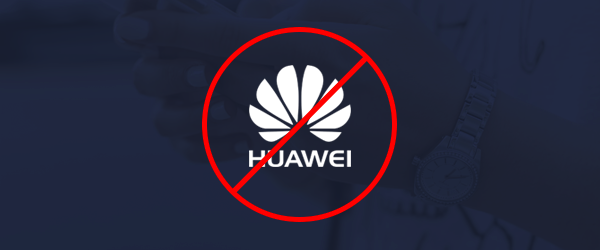 Life for SDK Developers Post Huawei Ban
What can SDK developers expect from a Google-US ban of Huawei?
The US and China have battled over tech and IP security compliance for many years now, with Huawei at the heart of it. This year things reach their boiling point with App and SDK publishers caught in the crossfire.
Now, as the Trump administration puts Huawei on a list of high-risk entities, a ban against the sale of their products has been issued across the United States. Google took cues from the US government quickly and ended its trade relationships with the Chinese telecom giant.
________
Fears over open source international security
2012 marked the beginning of real security questions between the US and Huawei. The US government officially banned Huawei and ZTE products from company IT systems on October 8, 2012. This was a follow-up to allegations of Chinese espionage and the leak of US innovation secrets in the Far Eastern nation.
Last year, the CFO of Huawei was arrested for allegedly violating US-Iran sanctions and trading with Iran. Iran was pressed with sanctions when it violated its UN Council agreements to suspended weaponized nuclear research. Because China shipped US goods to Iran and violated the executive sanction, the US deemed this as an act of aggression. This was a kickstarter for a US 7-year components ban on the Chinese telecom/device company ZTE which resulted in 60,000 layoffs.
Fear, driven by faster networks?
What drives tensions in telecom? Fear, perhaps? Fear of the cinch in the armor of faster networks. They are coming sooner than most entities are prepared for. The competition will balloon with them.
This is coupled with the espionage concerns that are at the heart of US-Chinese tech relation tensions. Disinformation and trade fraud is a primary concern for the US as Huawei gathers momentum in world markets. With 5G network capacity, the espionage foray could reach a surgical depth in the background of US interfaces.
Trade Wars amassing pressure for tech markets
Huawei finds itself embroiled in the center of a complex trade attrition struggle between the United States and China. These trade issues span many years of international debt, securities exchanges, and breaches of trust in intellectual property rights. With tech developers at the center of it, and Huawei being one of China's highest-profile trade industries, the struggle is intensive.
This is a massive blow to both Huawei and Apple. Huawei needs the American-made hardware and software to make its smartphone tech globally-appealing. As for Apple, it does almost all of its iPhone assembly in China, up until recent history. Chinese sentiments toward Apple plummeted in approval post this ban.
For Android and Google developers, this is a complex competitive crisis as well as an opportunity. On the one hand, Google enabled and Google made smartphone products will have an increase in marketplace value as Huawei tech reorchestrates its market position. This will drive publisher demand as Google device products must match the coveted Huawei capacity in places where these products are no longer available.
On the other hand, Android could lose major market value in China as a response and direct collateral consequence of this ban. As Apple market approval diminished, Google-owned products, like Android, may also be looked at in a skeptical light. While the service of the search engine is itself banned in China, the Android-based operating system trends once made popular through Huawei trade may evaporate through SME Chinese software entities. Alternative brands, such as One Plus owner Oppo and Xaomi will continue trade with Google for now. Yet will they see the single-order-to-failing business model this sanction could create for Huawei and become panicky? We already see some evidence of device-seller panic as well as other manufacturers outside the US starting to jump on the ban like UK based chip designer ARM.
Demand/supply ratio impact on publishers
With publishers, the contingencies of stock do not exist to the same degree, because most software products now sell in the downloadable format. The open-source nature of app creation makes for an unpredictable, but not completely grim, the outlook for the future of downloadable apps. Yes, we need the demand/supply ratio of devices to balance, but there are many consumers with existing devices they already own to support the downloadable markets. For the SDK publisher, this is perhaps more of a waiting game than it is a fire sale.
Ban increases US-China tech tensions
Huawei is a Chinese government-sponsored entity. This was in part what drove the US current administration to calculate risks of continued trade with the massive enterprise. In the end, the ban against them may also increase some serious tensions between US-China tech enterprise. Any act against Huawei is essentially a blow to the pocketbook of the Chinese government.
The ban likewise exposed some alarming facts about app store economics themselves. Google and Apple operating systems almost completely dominate them. Because of this, software developers may often be at the mercy of tech politics. This is a publicly debated duopoly. One that is forcing Huawei out of its socioeconomic setting. With that incentive, the mass tech operation is pursuing it with greater tenacity its own OS. This has been in the works for years and is expected to be released between the fall of 2019 and spring of 2020.
Snowball in the tech sphere
Because these battles are ultimately objects of trade, many other Chinese telecom and tech entities are expected to find their way on the Entity List. This will highly affect the trade relations of US-China developers. Publishers will have trickier waters to navigate as they deal with changing compliance.
Compliance risks of Huawei vs. Google API/SDK boundary lines
There is some debate on how this will actually execute. Huawei released a statement initially that highlights the fact that Android is open-source, so the nature of the product will transcend the ban at some points. This means that Huawei phones will still be compatible with Google software and software development kits. Yet, corresponding coverage of Google's compliance-following ban states that software and Android updates will be limited in the license repeal.
What this tells us is that compliance in software toolkits will become more dogged in the following months. Google publishers will need to be incredibly wary of continuing to use Huawei devices and development kits, or marketing to them. Chinese apps are subject to default bans because of their affiliation with the telecom giant. Building on Chinese APIs, even those who are open-source Android store approved, for now, maybe a serious compliance risk to this commercial sanction.
World market issues
Google services have always been banned in China, so Huawei users there have already adapted to Google alternatives. For foreign markets using Huawei devices though, this is a potential crisis situation. Many countries that primarily purchase Huawei over other products do not have the luxury of Google app store alternatives. This can also decrease SDK publisher sales in these countries where the Huawei market dominates over Apple, and in some places even over Samsung.
Europe is one of the purchase leaders for Huawei products. In some countries like the UK, the ban won't affect the download of Android SDKs because enough marketplace exists for non-Huawei devices or Google alternatives. Yet from some smaller countries, SDK publishers could see a greatly decreased download percentage as the Huawei-predominate market shrinks new downloads.
Challenges for SDK publishers in EMEA because of the ban
We see this especially in the EMEA countries where Huawei sales in CNY millions were nearly 205K million over the Americas sales of 48K million. This is a sales difference of about 157K million CNY.
We know from recent history that the EMEA block of European countries has had a difficult relationship with Google in the past few years. Because of this, trade relations have been tense. Google was famously fined 5 billion dollars by the EU for the Android Antitrust Case last year. From this, we see a European mistrust against Google formulating. These countries may seek Google-alternatives above other countries. This could decrease Android SDK publisher influence in these places. A stronger compliance pledge and direct-to-consumer marketing presence are needed for these publishers to continue to do well in this region.
US trade relations with China may contribute to foreign outside spectator alienation. For example, Brazil has refused to end trade ties with China from US prompting and has stated that the US predominate trade partnership with Brazil is now a nostalgic prospect. SDK publishers will need to work double-time to ensure that their user-interfaces and app functions accommodate the consumer sentiments of these potentially alienated nations, to ensure their sales are not impacted by poor trade relations.
Android rivalry born from necessity can finally start to develop real chops in the wake of this ban. For the SDK publisher, this means an increased User Experience, Customer Experience, and User Interface strategy must be factored in for high download sale countries. Those countries that will not be inhibited by changing device allowances will need something to truly anchor their business with Google based products.
Google first in a series
This was an executive move from the US Commerce department against Huawei. For that reason, other US tech giants will follow in Google's footsteps. They will place collective shipment stops and sale bans on Huawei products. So far, the major players actively pausing trade relations are Intel, Qualcomm, Xilinx, and Broadcom.
Huawei ban moving forward
As of this date, Huawei device users are still able to access Google Play. The Honor 20 Pro has just released with Android app capacity, in spite of the ban. This, Huawei stated, is because Android tools are open-source operating systems. They escape the protocol of no further trade relations between the US and Huawei subsidies.
Google has not made a direct commitment toward the future of existing Huawei-owned operating systems in US developer toolkits.
The 5G factor
The 5G integration has been an ongoing discussion for major ware expected leaders for years now. With the overall Google-Huawei deadlock, we see a new chapter of struggle open on the 5G implementation. This will affect mass enterprise of telecom and internet development. That's because 5G is much more than a faster wireless network. It can also increase the communicative potential between different software integrations.
For publishers, the need for real-time government compliance will increase exponentially. The Department of Defense is eager to implement 5G, yet it is also at the heart of most security concerns in modern tech debate.
What 5G implementation issues mean for publishers
The ban of Huawei products in Google stores will also mean Huawei plug-ins, APIs, and SDKs are not allowed in the Android store either. AndroidQ will go so far as to block Chinese made and undocumented development kits. This may affect developers who use Huawei and Chinese generated toolkits in their own development.
The MightySignal Solution
At MightySignal, we are constantly monitoring the Android and iOS marketplaces to provide the most accurate and real-time SDK intelligence. We supply our consumers all the intelligence they need to make informed developmental decisions based on compliance, risk assessment, and other sector-sensitive data. Sign up for our Newsletter to get the most up to date intelligence for the mobile marketplace.