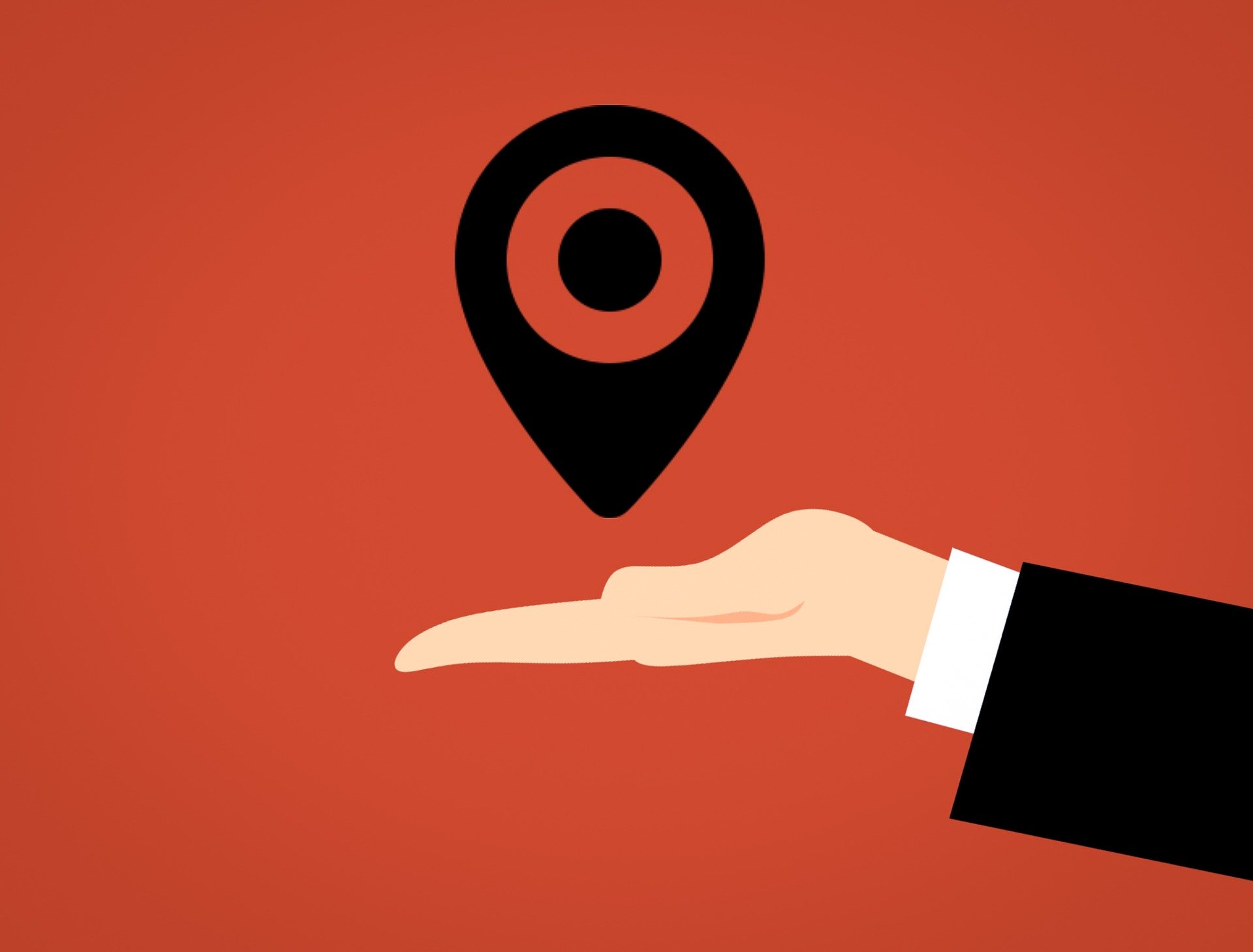 Location Tracking SDK Guide: What You Need to Know
Who is using Location Tracking SDKs?
Thanks to their tremendous usefulness and practicality, smartphones have become ubiquitous in daily life. Much of this usefulness comes from smartphones' ability to track users' physical location and use this information in new and creative ways.
For example, mobile apps such as Uber and Google Maps depend on having up-to-the-minute access to their users' physical locations. Other apps such as Yelp and WeatherBug become much more useful when they can determine users' locations, recommending nearby restaurants, or showing upcoming weather conditions. Even wildly popular mobile games like Pokémon Go use location data to spawn nearby virtual creatures that can be captured and battled as users move through their physical environment.
In order to efficiently capture and track location data, mobile apps make use of a location tracking software development kit (SDK). There are a variety of location tracking and geofencing SDKs available to mobile app developers today: Google Maps, Cuebiq, Mapbox, HERE, Radar, mParticle, and more.
Before you install a location tracking SDK in your next mobile app, however, there are a few things you need to know. In this article, we'll discuss the recent boom in location tracking SDKs, privacy concerns about their use, and what developers should consider when using SDKs in their mobile apps.
The Growth of Location Tracking SDKs
As more and more mobile app developers realize the benefits of location tracking SDKs, it's no surprise that their adoption is growing as well.
76 percent of mobile app publishers say that they "always" or "usually" use location data to provide some form of geotargeting, and 31 percent say that they use location data to segment users based on location.
In addition, advisory services firm BIA/Kelsey estimates that U.S. mobile location-targeted ad spending will skyrocket in the near future, from $17.1 billion in 2017 to $38.7 billion in 2022.
Location tracking SDKs are able to monitor a device's movements as it comes into contact with GPS, Wi-Fi, and cell towers. This allows them to provide the most precise estimates of a user's location, as well as "dwell time": the amount of time that the user spends in that location.
What's more, location tracking SDKs can generate location data even while an app is inactive or running in the background, which makes them more useful than other methods of tracking a device's location.
GPS is generally considered the most accurate method of measuring a device's location. However, it's also a major battery drain, which leads developers to use other supplementary methods such as cell towers and Wi-Fi signals.
Hardware "beacons" placed in strategic locations are another way of collecting data. These beacons can connect with a particular SDK in a mobile app to denote that the device was present at that physical location.
So what are the benefits of location tracking SDKs? There are countless ways that accurate, up-to-date mobile location data—provided by modern location tracking SDKs—can make your business more informed and efficient.
For example, retail companies can use location data collected over time to answer questions such as:
Which of our stores are most popular among which customers, at which times of day, and during which times of year?

Which customers are our most loyal shoppers? Which ones used to be frequent visitors, but haven't returned to a store in a while?

How long do customers spend on average at our stores?
3 Use Cases for Location Tracking SDKs
1. Measuring customer preferences, beliefs, and attitudes
Direct methods, such as surveys and focus groups, can be used to capture your customers' views on a particular aspect of your business. However, these aren't always possible in every situation, and they can be unreliable (e.g. if customers don't feel comfortable offering an honest opinion).
Instead, location tracking SDKs can supply valuable information about where people choose to be and what they choose to do. Location data is among the most useful because it provides cold, hard information about people's actual movements and behavior.
For example, using a location tracking SDK in their mobile app, a hotel can track the locations of guests as they move throughout the premises between their rooms, the lobby, the hotel restaurant, and the gym. This can help the business identify strong points and areas of inefficiency to be improved—e.g. streamlining the check-in process by measuring the amount of time that customers spend in the lobby).
2. Separating your audience into customer segments
Over time, location data can be used in combination with other data sources to build fuller profiles of your audience.
As mentioned in the retail example above, for example, companies can use location data to subdivide their audience into multiple segments: loyal customers, high spenders, and more. Performing customer segmentation enables you to view your audience as holistic, complete individuals for whom different tactics and campaigns will be most effective.
3. Geofencing
"Geofencing" is a strategy that allows mobile app developers to detect when a device enters or exits a predefined geographic perimeter.
For example, businesses can use geofencing to sense when a recent customer is close to their physical coordinates. They can then "micro-target" these customers by sending them texts or app notifications about a discount code or an upcoming sale.
By leveraging information about their customers' physical location, geofencing allows companies to send marketing messages when they are most relevant and effective, thereby converting more customers.
Location Tracking SDKs and User Privacy
User Privacy Concerns with Location Tracking SDKs
On the other side of the equation, location data, and location tracking SDKs present very real privacy concerns for both users and developers.
In January 2019, for example, the city of Los Angeles filed a lawsuit against the Weather Channel mobile app for covertly mining the data of millions of users. According to the lawsuit, the Weather Channel app deceptively implies that users' locations will be used only for local weather forecasts. In reality, however, the lawsuit alleges that the app sells user data to third parties who use the information for commercial purposes.
We recently provided data for a Los Angeles Times article that reveals how organizations such as political consulting firms are using geofencing to identify the mobile devices (and therefore the users of those devices) located within a specific perimeter. For example, political candidates can use geofencing techniques to track the movements of people who attend a rally or a town hall, almost always without their knowledge.
Even unintentionally, security flaws in location tracking SDKs can expose location data and allow third-party Android apps to track users' phones. According to a study presented at FTC PrivacyCon 2019, Android apps that use the same SDK can share data with each other, or leave information in shared storage where it can be more easily accessed.
In other words, users' location data may not be secure, even if they explicitly deny an app's request for location tracking permissions. If a user approves location tracking permissions for a second app using the same SDK, this second app can send information to the first app through a backdoor.
GDPR and CCPA for Location Tracking SDKs
Still, there's some good news for users concerned about the handling of their private location data. Recent legislation such as the European Union's General Data Protection Regulation (GDPR) and the California Consumer Privacy Act (CCPA) have complicated the privacy issues surrounding location tracking SDKs.
GDPR requires companies who store the data of EU citizens and residents to take action in order to protect these individuals' personal information, including location data. Users have the right to know which of their personal data a company possesses, as well as the right to request the deletion of this data.
CCPA, which goes into force in January 2020, provides similar rights as GDPR to residents of California. However, in some ways CCPA is more limited than GDPR. For example, CCPA only applies to data collected in the previous 12 months. In addition, businesses do not need to have a "legal basis" to collect personal information under CCPA, as they do under GDPR.
The effects of GDPR and CCPA will be significant for businesses and developers in the U.S. and EU who use location tracking SDKs.
For example, some companies may store user location data from location tracking SDKs even after the data is no longer needed, or after the user is no longer actively using the app. These companies will have to inform users about how their personal data is processed and stored, obtain users' consent for this treatment, and efficiently respond to users' requests about their personal data.
3 Things to Consider When Using Location Tracking SDKs
User privacy is just one factor to consider when using a location tracking SDK in your mobile app. Below, we'll discuss what mobile app developers should know and be aware of before they start working with location data.
Understand how to use location data. As discussed above, there are multiple ways to use location data and location tracking SDKs: monitoring users' movements, creating multiple customer segments, geofencing around a particular region or area, and more. Decide how your app will make use of location data in support of your business model, and then...

Choose the best location tracking SDK. Not all location tracking SDKs are created equal; some have different functionality and different ways of capturing information. Based on your use case, select the location tracking SDK that works best for your purposes. Need some guidance? Try looking at what your competitors are using in their mobile apps with a service like MightySignal.

Future-proof your location tracking. Despite the introduction of GDPR and CCPA, mobile location data very much remains a "Wild West" in terms of legality and privacy. Put in the groundwork now by storing and handling location data responsibly, in compliance with the current legislation. This will prevent your business model from receiving an unpleasant shock in the event that laws change in the future.
Conclusion
Location data and location tracking SDKs offer a nearly unparalleled ability for mobile app publishers to better serve the needs and desires of their audience. Whether you want to understand your customers' motivations or predict their future behavior, location data is a critical resource.
MightySignal is a mobile app and SDK intelligence platform for iOS and Android devices. We provide insights into the ways that mobile app developers build their apps with our robust SDK intelligence capabilities.
For example, using MightySignal, you can track SDKs by category and understand their market share as well as their competitors. Want to learn more about how MightySignal can help you build a smarter mobile app and get better intel on your customers and competitors? Get in touch with us today and a member of our team will reach out to you soon.