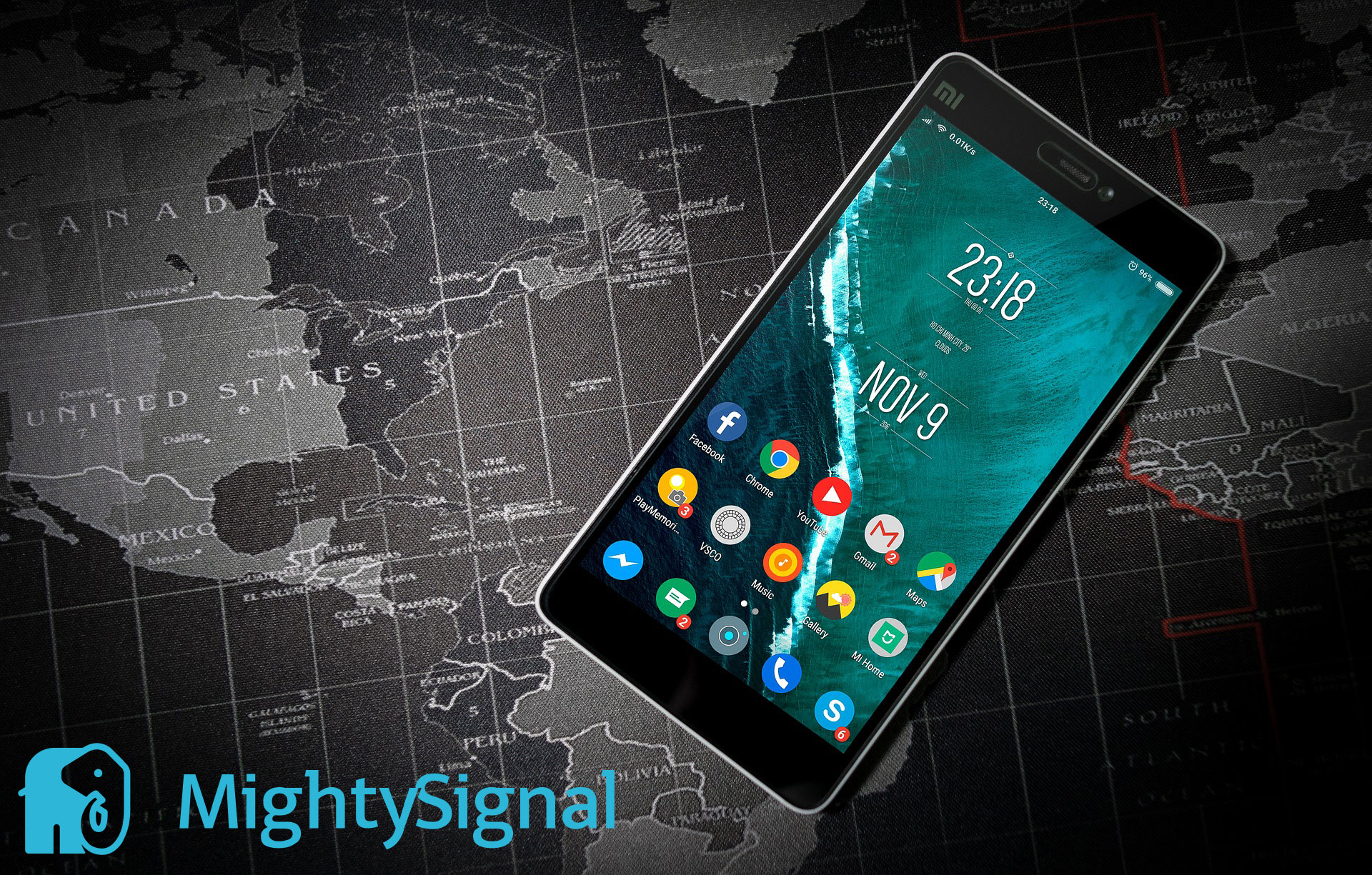 Major Android App Publisher DO Global Banned by Google
After the DO Global Playstore ban by Google
Tech wars turn up their heat this late spring/early summer season. As it escalates, Google bans more app publishers and devices from China. DO Global was at the top of that list. The primary concern was adware stealing advertisement money from legitimate companies. Likewise, a variety of internet compliance laws were violated, intentionally or unintentionally, through the duration of the DO Global exploits.
How can you prevent further compliance lapses and casualties?
DO Global has been banned from the app store. Why? This is a complicated question. One that had many years to build up. Google's removal followed their finding of at least six of the company's apps included code that was discovered in the DrainerBot mobile ad-fraud operation. As networks move closer to 5G, the fears of malware infectious spread increase. This advancement in creative hacks was, in part, a motivation for the Google crackdown.
Timeline of the ban
This issue requires a timeline to breakdown. Starting from January 2019 as Google took more significant measures to increase user security. This time breaks down the past 3 months specifically, focusing mostly on the climax of issues Google discovered with DO Global and the effort to suppress this:
April, when the judgment breaks
Buzzfeed reported Google's decision to ban the app publisher took place in mid-April. This was on the heels of a massive ad fraud scheme discovery. Some 46 apps from the publishing giant disappeared from the store near the outset of the ban in what became a massive cleanup effort.
In addition to the cleanup effort made from Google/Android, many publishers are now releasing adware blocking software. Staying ahead of adware and blocking its potential has become perhaps as crucial as anti-virus programs. Mostly because these things overlap each other in an internet marketplace that is beleaguered by malicious adware campaigns. Increased documentation efforts are advised to ensure you find the best adware blocking tools in advance.
Ad-Fraud down in May after Google's clean up effort
It was about a week into May by the time the Ad Fraud operation was disassembled. Even then, digital marketers retained skepticism. This contributed to some anomalies and shifts in the market in the weeks that followed up to this date. The app market is readjusting to the cleanup following the DO Global ban. This is suspected to be the cause of Alphabet stocks slowdown this week.
Moving forward
Google is closing its parameters on all types of fraud and national security threat. This is in part a policy the company itself is interested in. It is also in compliance with new executive actions and sanctions of the US Federal government. Especially as it pertains to the recent ban of the Chinese telecom giant Huawei.
As Google continues to roll out these security measures, APIs, SDKs, and full-made apps will be under much more strict documentation regulations.
Increasing compliance checks
Google has been increasing its compliance reporting standards, with an official statement released near the end of April. This will span across open-source and the cloud. Organizations using the public cloud for the cheaper conveniences it brings will need to increase their own internal compliance controls to stay in Google's good graces.
GDPR compliance in the app store
Google will also impose restrictions based on this year's GDPR updates. Even as we close in on one full year of GDPR law and the changes it brought to the internet, data leaks are common. GDPR compliance is a pit crew procedure, in that respect. One needs to have constant speedy recovery and fixes to the basic maintenance of web wear breakdown.
The compliance issues tend to come from a devil-may-care attitude among many apps and web admins. The compliance checks and balances are there to catch data and ad fraud, but they are not being enforced. There is little good to come out of a cookie-use policy if the cookies are not kept with great stewardship.
App compliance by industry
Apps that serve specific industries will also be faced with additional compliance issues. For example, health apps will have to match new cyber HIPPA rulings.
Financial apps are likely to be cracked down on the hardest. The technical war between the two innovation superpowers is a trade war. Trade wars are spurred from trade secret leaks and fraud. For this reason, app publisher stores are going to be doggedly protective of financial information, and the apps and software controls that delegate it.
In-app ordering crackdown
Playing on a theme, Google is now also banning some forms of sales from the Playstore. Case in point, marijuana apps have been prohibited from Playstore recently. This internal control crackdown may decrease the likelihood of malicious apps staying within the Playstore for long after they are posted. This will also increase the complexity of compliance. That means better documentation of in-app sales and transfers will be a greater need in the coming months.
For Playstore
Playstore has been under fire itself in recent news as some lax compliance in Facebook-owned apps made headlines. A financial hack fiercely harassed Kenyan Whatsapp users. This transpired in the wake of a massive Facebook data privacy redesign that was scheduled directly after the ad fraud cleanups in Playstore. As tech giants must work together to handle security and compliance, standardization can become quite sluggish. Documentation needs will change for a far more thorough look at data logging. This ensures a smoother process as the partner companies work together to create better user experiences of their products.
For iTunes and Android syncing stores
In recent news, iTunes has faced 3 lawsuits over privacy issues in its consumer body. This increase in legal complaints is likely to spur more severe data security measures. Android apps which can sync with iTunes will need to be aware of these changes even while iTunes may not directly impact their compliance procedures.
Partnership conflicts
As mentioned above, major tech companies often work together to see user privacy enhancements. The DO Global ad fraud impacted more than just Android, and many advertisers were rightly upset.
Google is actively in the process of refunding advertisement agencies in the wake of the global outages on their services last year. Weighed in the balance of this, is the DO Global scandal, and those outages and technical failures that were caused directly by malware of ad fraud. Click Fraud outages were responsible for a doubling of malware in Google Playstore during 2018.
Reimbursement feats will not be an easy undertaking and will include the collaboration of teams that work directly with social media giants.
Why Mighty Signal
The need for nearest-to-realtime stats on apps, APIs, and SDKs is higher than the supply of services. We offer critical insights into millions of apps, and the SDKs installed in them. Our tools and research help you to risk mitigate every potential compliance failure, ad fraud risk, and software weakness in the tools you use. Consider your tech stack as the stepping stones you need to pave the way to organic publisher success. Contact us today to schedule a demo.