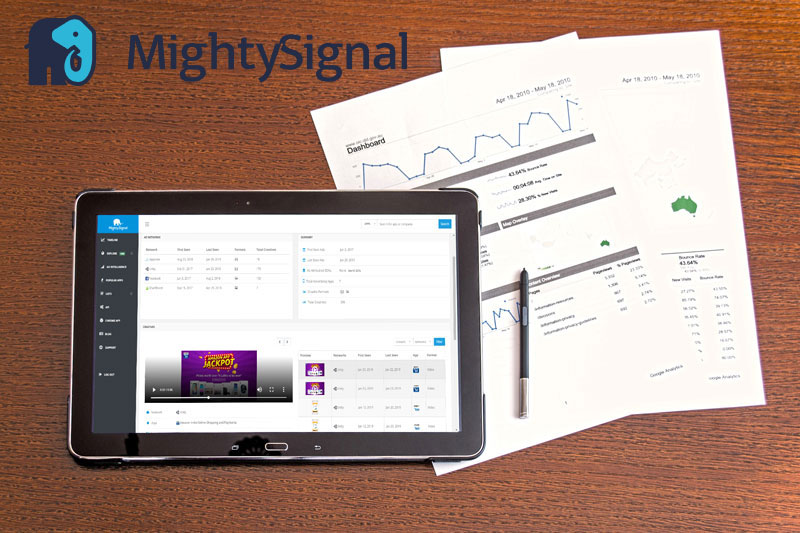 MightySignal Publisher Contact Upgrade
Have you ever lost a deal because your SDK intelligence platform has out of date publisher contact data? We understand how important it is to have accurate, up to date contact information for a successful sales and marketing team. That's why top SDK developers rely on MightySignal and our regularly updated database of mobile app publisher contacts and accurate SDK intelligence.
We've recently updated our publisher profiles with over ten million new and updated employee contacts. We didn't stop at just expanding our contact database though; we also added a new feature that will allow you effortlessly export this data to be implemented into your existing systems.
Publisher Contacts Upgrade
The import of over ten million new and updated contacts is complete. This massive database of contacts is free for all MightySignal customers through the end of the quarter. Enjoy! You may have already noticed some of our publisher contacts overflowing with new data as we completed stages of the migration throughout April. We will continue to update this database every quarter, ensuring your sales and marketing teams will have the most accurate data they need to close more deals.
Publisher Contact Exports
If time is money, then efficiency is a money maker. With the new Publisher Contacts Export feature, efficiency and time are exactly what you get. With a single click, you will be able to export the results in its entirety (exports limited to 10,000 rows), for your custom reports. We're proud to announce this new feature is live and can be found right above the Explorer V2 results for all Publisher reports.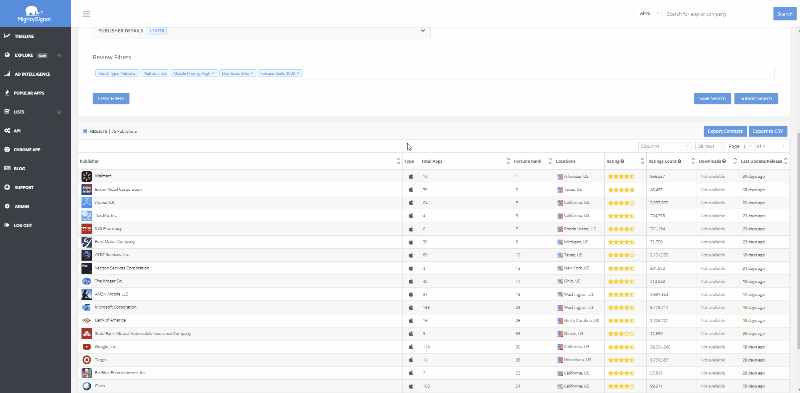 Try MightySignal
If you'd like to try the new Publisher Contact Export feature and MightySignals famously accurate SDK data, contact us here to set up a demo or free trial. This time-saving tool will kick your account based marketing (ABM) into light speed.