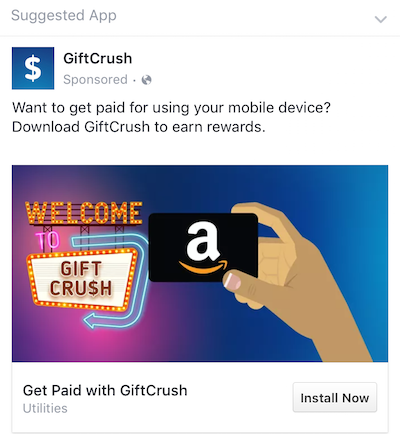 New App Report April 25, 2016
There were 15,884 new iOS apps released 4/14–4/20.
MightySignal recently released Ad Intelligence, unearthing insights on how apps are marketing themselves.
HIGHLIGHTS
MoLabs released its first app, Spiral, for streaming TV and news.
SDKs include Bugsnag, mParticle, Optimizely
iTunes, MightySignal

SurveyMonkey released GiftCrush, an app that pays you cash in exchange for tracking your mobile data usage. It was recently announced that SurveyMonkey had acquired Renzu to enter the mobile app intelligence market.
SDKs include Appsflyer, Apptentive, Mixpanel
iTunes, MightySignal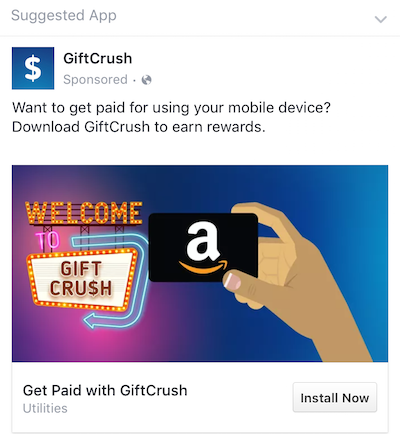 Tencent released 企业微信 — — 让每个企业都有自己的微信, enterprise communication, and collaboration tool.
SDKs include Bugly, WeChat, Tencent Open API
iTunes, MightySignal
GoPro released GoProVR
SDKs include Hockey, Kolor (a new 360 video SDK made by GoPro)
iTunes, MightySignal
Bain & Company released Bain Insights, which provides instant access to recent publications.
SDKs include AWS, Brightcove, Crittercism, LinkedIn
iTunes, MightySignal
Workfront, an enterprise work management solution, released its first app.
SDKs include Fabric, Flurry, Lookback
iTunes, MightySignal
Viber Media, the creator of the popular chat app, released Viber Fruit Adventure
SDKs include AdColony, Gameanalytics, Supersonic, Tune, Vungle, Adobe
iTunes, MightySignal
Foot Locker released Footaction so you can own the latest sneakers
SDKs include New Relic, Instagram, Salesforce, Gpshopper
iTunes, MightySignal
Aernow released an app to experience live events and immersive video
SDKs include Brightcove, Fabric, Localytics
iTunes, MightySignal
theSkimm, a popular newsletter, released its first mobile app.
SDKs include Branch, Localytics
iTunes, MightySignal
Gray Television, Inc. (NYSE: GTN and GTN.A) released WDBJ7 News and KY3 News V3, HWCH 12 News.
SDKs include Akamai, Admob, Google Maps, Kaltura Media Player, Quantcast, Yieldmo, Adobe
iTunes, MightySignal
Hay House, a New Thought and self-help publisher, released Hay House Radio.
SDKs include Cordova, Phonegap, Twitter Bootstrap
iTunes, MightySignal
CareLinx released its first app for in-home care for seniors.
SDKs include Fabric, Branch, Firebase
iTunes, MightySignal
Winr released its first app, FeaturePoints: Free Gift Cards and Paypal Cash
SDKs include Facebook, Google, Parse
iTunes, MightySignal
Return Zero released Secret Text — Free anonymous texting from a free Burner number
SDKs include Fabric, Supersonic, Tapstream
iTunes, MightySignal
The Motley Fool released its first app.
SDKs include Fabric, Pinterest, Segment, YapDatabase
iTunes, MightySignal
Failbetter Games released its first app, Fallen London
iTunes, MightySignal
Best Fun Games released Crazy Doctor's Office Surgery Simulator.
SDKs include Chartboost, Flurry, Pushwoosh, Vungle
iTunes, MightySignal
FORTUNE 1000
Microsoft released Office 365 Project Portfolio Dashboard
iTunes, MightySignal
Deere & Company released John Deere MyMaintenance
SDKs include Fabric, Realm, ArcGIS
iTunes, MightySignal
Oracle released Oracle Commerce Assisted Selling Cloud Service
iTunes, MightySignal
Autodesk released Autodesk Technical Summit 2016
SDKs include Fabric, Doubledutch, Realm, Zendesk
iTunes, MightySignal
MightySignal provides the largest library of SDK intelligence. With our savvy, developers can match hundreds of mobile market insights to their software solutions. The MightySignal solution can provide. Contact us to start your free trial of the MightySignal platform today.