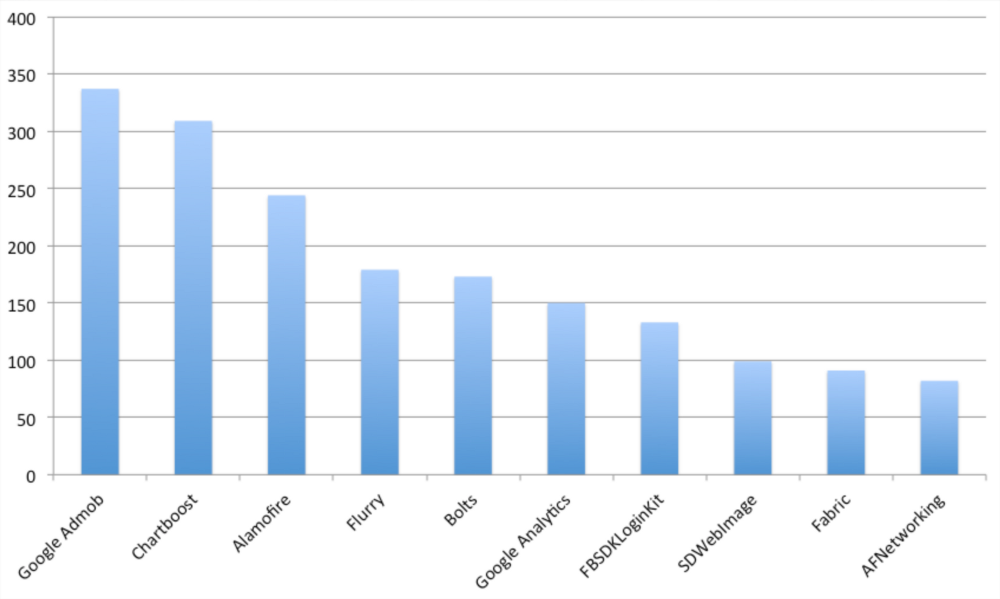 New App Report May 10, 2016
by Ryan Buckley on May 10, 2016
---
May 10, 2016 - New App Report
There were 13,737 new iOS apps released the week of 4/29–5/5.
SDK HIGHLIGHTS
One of the most popular SDKs among new apps was Alamofire, an HTTP networking library for Swift. This is a sign of Swift's popularity overtaking Objective-C's. AFNetworking, the HTTP networking library for Objective-C, is the 10th most popular SDK.
Also notable here is the #1 and two spots being monetization SDKs: Admob and Chartboost. This is indicative of Games being by far the most popular category, with 4,237 new apps being Games. The second most popular category is Lifestyle, with 1,152 new apps.
Here were the top 10 most popular SDKs and the # of apps they were found in: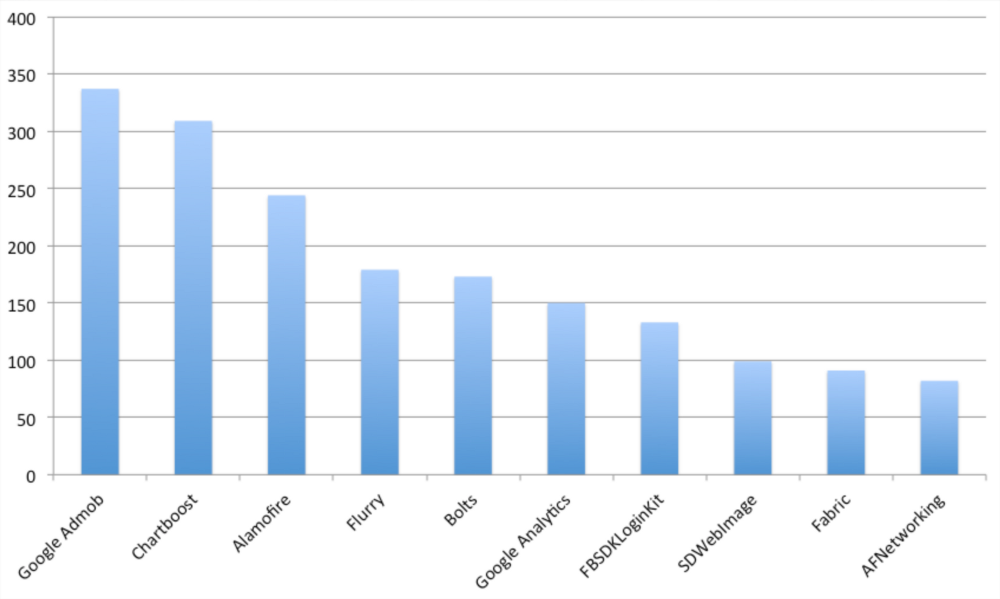 *This data is based on scanning the new apps with at least one rating (557 apps).
For data on the most popular SDKs overall or within specific categories, reach out to us at mightysignal.com.
APP HIGHLIGHTS
Alibaba released iTao, an app to connect with other online shoppers around the world.
SDKs include Appsflyer, Google Maps, Taobao
iTunes, MightySignal
Giphy released its first app: GIPHY KEYS. The Gif Keyboard.
SDKs include Appsflyer, Fabric, FLAnimatedImage, Flurry, Facebook Pop, Bolts
iTunes, MightySignal
Mimeo released its first app, Mimeo Digital, for viewing and interacting with your company's documents.
SDKs include Cordova, Ionic, Phonegap
Conde Naste released The Scene — Videos worth talking about
iTunes, MightySignal
Ubisoft, the maker's of Assassin's Creed, released Hungry Shark World.
SDKs include AdColony, Applovin, Flurry, Facebook, Mopub, Playhaven, Pushwoosh, Prime31, Tune, Unity, Vungle
iTunes, MightySignal
The US Department of Housing and Urban Development released Healthy Home Basics.
iTunes, MightySignal
Gray Television Group released KTUU News.
SDKs include Akamai, Admob, Google Analytics, Parse, Quantcast, Yieldmo, Adobe
iTunes, MightySignal
Flaregames released Olympus Rising.
SDKs include AdColony, Appboy, Appsflyer, Chartboost, Fyber, Supersonic, Tune, UnityAds
iTunes, MightySignal
7 Bucks Entertainment released its first app, The Rock Clock, an alarm clock that wakes you up with the voice of The Rock. This is part of Project Rock, a self-improvement project by The Rock.
SDKs include Bugsnag, Google Analytics, Rongcloud
iTunes, MightySignal
Scotch & Soda released its first app, Scotch & Soda — Amsterdam Couture. Scotch & Soda is an Amsterdam-based fashion brand.
SDKs include Fabric, Google Analytics, Parse
iTunes, MightySignal
ACTIVE PUBLISHERS
MINDBODY: 57
App Smart GmbH: 51
NETAXIS IT SOLUTIONS: 45
Sharefaith: 41
Magzter Inc.: 37
CrowdCompass: 26
CityInformation BV: 25
DoubleDutch: 20
Healcode LLC: 19
Ember Studios: 18
iWaiterapp: 18
ECHURCH: 15
FORTUNE 1000
Cisco Systems, Inc. released Cisco Connect Riyadh 2016.
SDKs include
iTunes, MightySignal
Newsletters
make you smarter.
The Most Accurate and Real-Time Mobile App Data