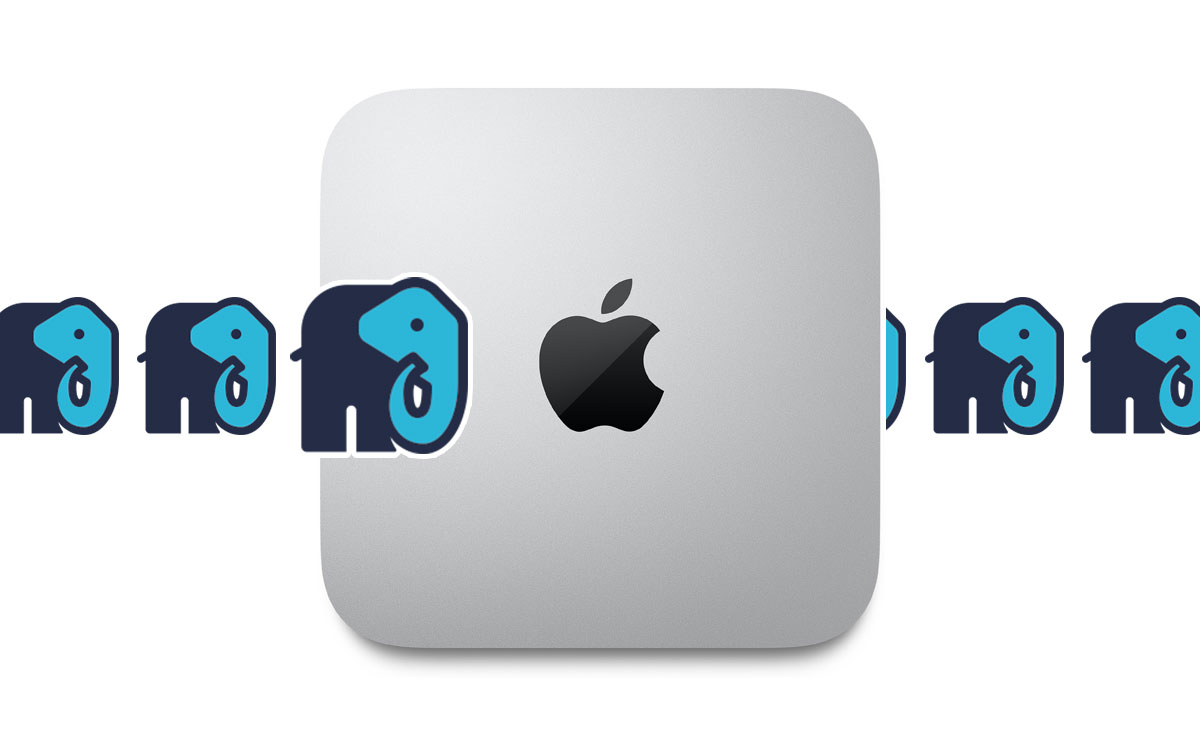 SDK Intelligence: Brought To You By The M1
Guess what, everybody!
MightySignal ran its own version of Operation Warp Speed, and while we haven't saved all of humanity from COVID-19, we did find a way to get the new M1 Mac Mini to decrypt mobile apps.
Fascinated? Read on!
Dates leading up to the Mac Mini M1
Let's look at some dates from the last five years. What do these all have in common?
September 13, 2016
September 19, 2017
September 17, 2018
September 19, 2019
September 16, 2020
Are they the start of Rosh Hashanah? Maybe. The Autumnal Equinox? Perhaps. Something to do with mobile tech? Obviously.
Indeed, these are release dates of new versions of iOS. Few know why these dates were chosen in the second or third week of September. They're not even all on the same day of the week (don't worry, I checked for you!) And yet you can count that list backwards in 365-ish day increments from the release of iOS 14 on September 16, 2020 to iOS 10 on September 13, 2016.
If you really want to impress at nerd trivia night, you might want to etch iOS 6 into your brain. That's when the annual September releases began. They were a bit all over the place before that, but I digress.
There's another big date in Apple lore and it just happened. It's also a huge deal for us.
This is when Apple formally announced that Mac Minis would ship with the M1 chip and become available in stores the following week, on November 17. We were stunned, shocked, awed, and giddy all at once. The M1. The same kind of silicon that made app decryption possible on iPhones and iPads, would now be available on the Mac. O.M.G.
What's the new M1 got to do with it?
Let's say you're MightySignal and you make a living by looking inside of apps and figuring out what's installed. That's a little weird, you might say, and I'd probably agree, but putting that aside, you might also think that looking inside of apps and figuring out what's installed is probably pretty tough. It's probably not easy, not something you learn how to do in the Intro to Python course on Udemy. I'd agree with that, too.
One of the problems that has always dogged MightySignal is the dependency on iPhones to do our dirty work. We need to be able to control them, force them to download apps, and then use their A series chips to decrypt the apps. Without the chip, there's no way to decrypt. That's the gift and the curse of the same company building the hardware and the software. They can do wizardry like that.
I mean literally, there's no way to decrypt an app without Apple Silicon. Unless you have a million years and a quantum computer, there's simply no way to crack open Snapchat and see what SDKs they're using.
Thus, we use the phones. Lots of iPhones, in fact, and we use Mac Minis to tell them what to do, using some clever Python and Swift and a bit of bash scripting for good measure.
It works well, but if you've been a MightySignal customer for long enough, you know it's not perfect. We're aware, and we're still working on it. It's part of the job.
Fortunately, we've made a giant leap forward now that we have our hands on the new M1 Mac Mini.

MightySignal's new app decryption lab
Starting this week, MightySignal will begin scanning apps using a Mac Mini for the very first time. Developers still have the option to restrict their apps to iOS (iPhones and iPads) so we can't get off the phones completely, but we figure that the Minis will be able to handle about 80% of the apps we need to scan for our loyal customers, and that will improve our output a whole heckuva lot.
When a scan fails, when you get that pesky "Live Scan Not Available" error message, it's usually because the phone your app got assigned to couldn't take the app. This is, like I said, a complex process (please do imagine something like a North Pole present-wrapping factory with lots of conveyor belts and green-hatted elves) and if the parts don't align then it will fail.
Simply put, by passing as many apps as we can through the Mini, there are a lot fewer parts. It's more centralized, which makes it easier to debug. And the processing power in a Mac Mini is a lot greater than it is on the phones.
Yes, our own internal Operation Warp Speed took just about a month, and we're pretty pleased with ourselves for getting this done. I tip my hat to the MightySignal team that made it happen.
And also, because it's news this week, I offer gratitude to the real heroes of 2020 who decrypted, manufactured, and shipped COVID-19 vaccines around the world with mind-boggling speed. It's quite a time to be alive.