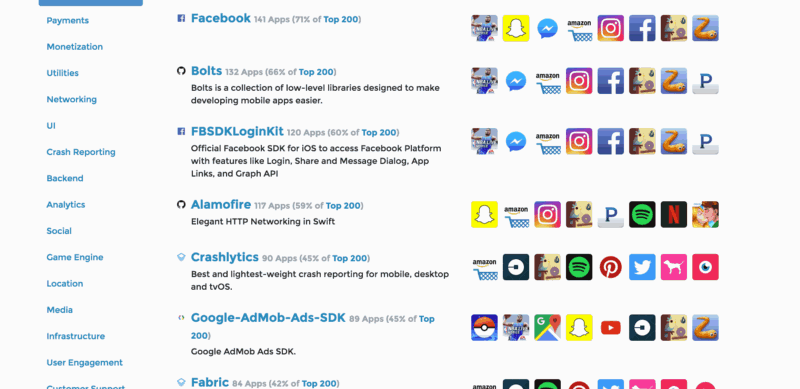 See the SDKs in the Top 200 iOS Free Apps
by Frank T Yoder on Jul 13, 2016
---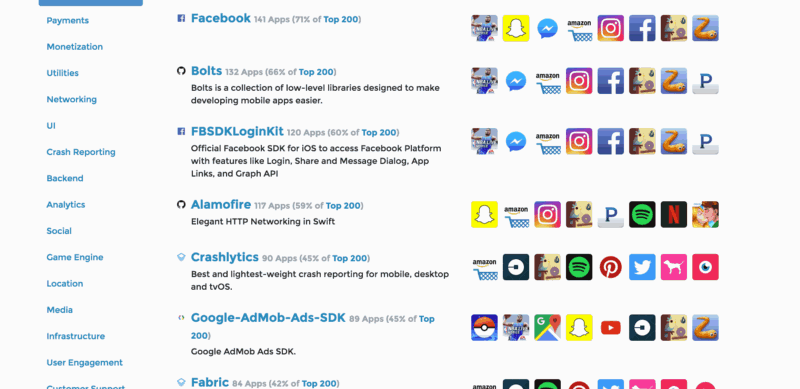 Today, MightySignal is launching our Top SDKs portal for public use! The goal is to help iOS developers discover useful frameworks by showing them what the top apps are using.
In addition to seeing the top SDKs ranked by appearance, you can break it down further into different categories like Monetization or Crash Reporting. You can even dig further into your favorite apps by visiting the Top Apps pagedirectly or by clicking on your app's icon from the SDKs page.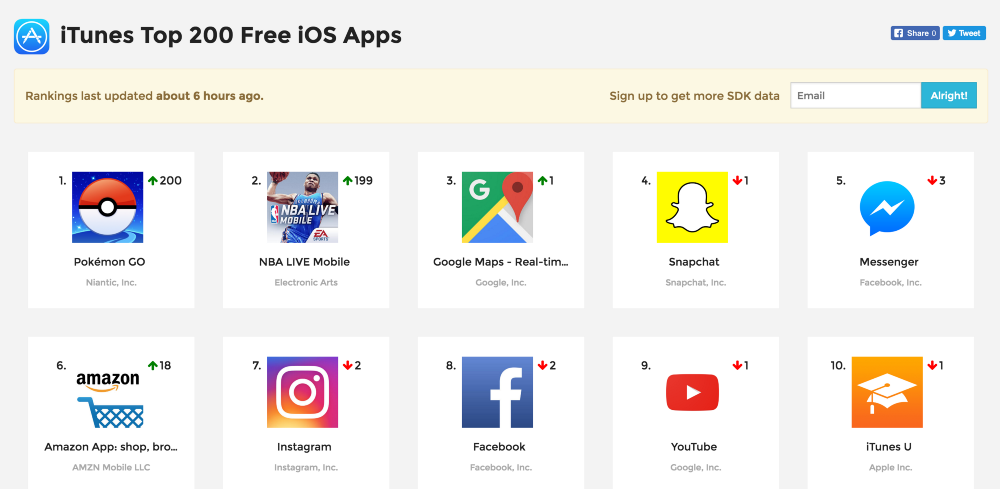 At MightySignal, we've scanned over 350K iOS and over 1M Android apps to help us keep track of trends in the mobile app space. Feel free to reach out to learn more.
Newsletters
make you smarter.
The Most Accurate and Real-Time Mobile App Data