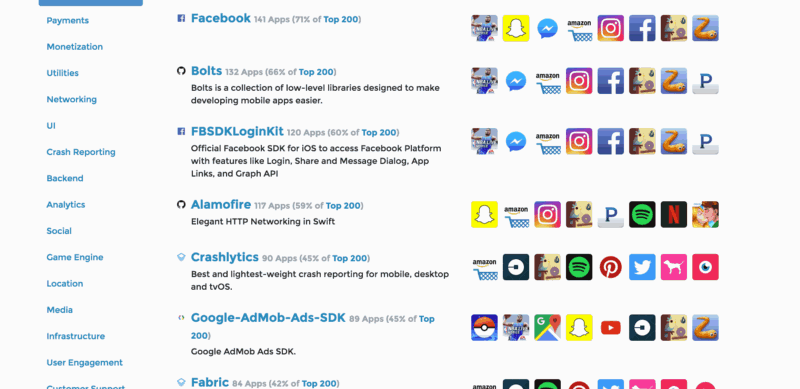 See the SDKs in the Top 200 iOS Free Apps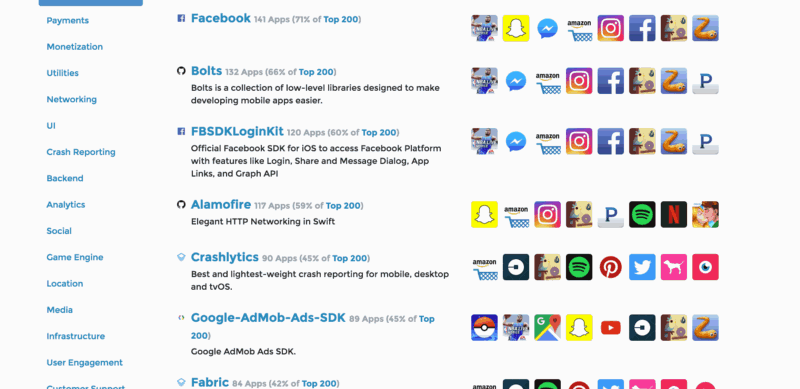 Which SDKs are in the Top 200 iOS Free Apps?
Today, MightySignal is launching our Top SDKs portal for public use! The goal is to help iOS developers discover useful frameworks by showing them what the top apps are using.
In addition to seeing the top SDKs ranked by appearance, you can break it down further into different categories like Monetization or Crash Reporting. You can even dig further into your favorite apps by visiting the Top Apps page directly or by clicking on your app's icon from the SDKs page.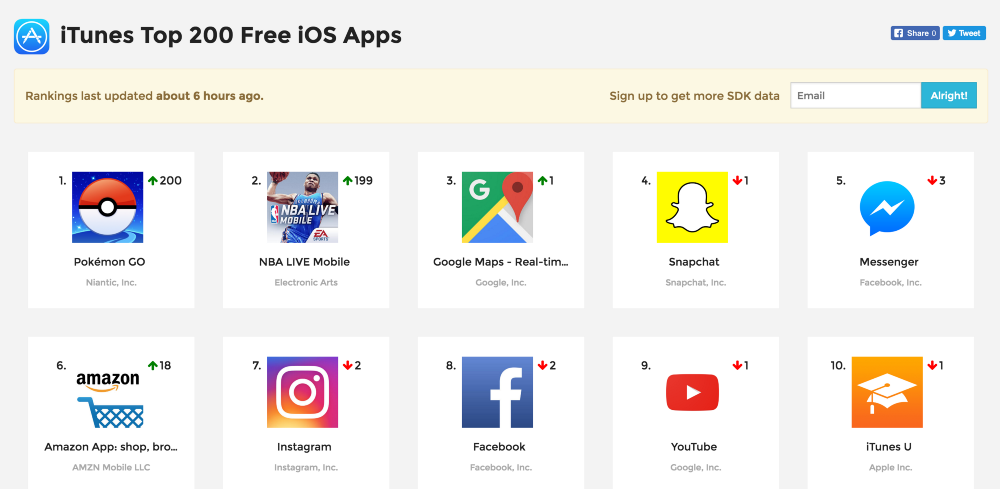 MightySignal follows the trend relevance of over 10K SDKs. We provide mobile app and SDK intelligence for iOS and Android to help you find new customers, power ABM strategies, prevent churn and increase customer lifetime value. See for yourself with one of our free reports like the most used SDKs in the top 200 free Android apps.