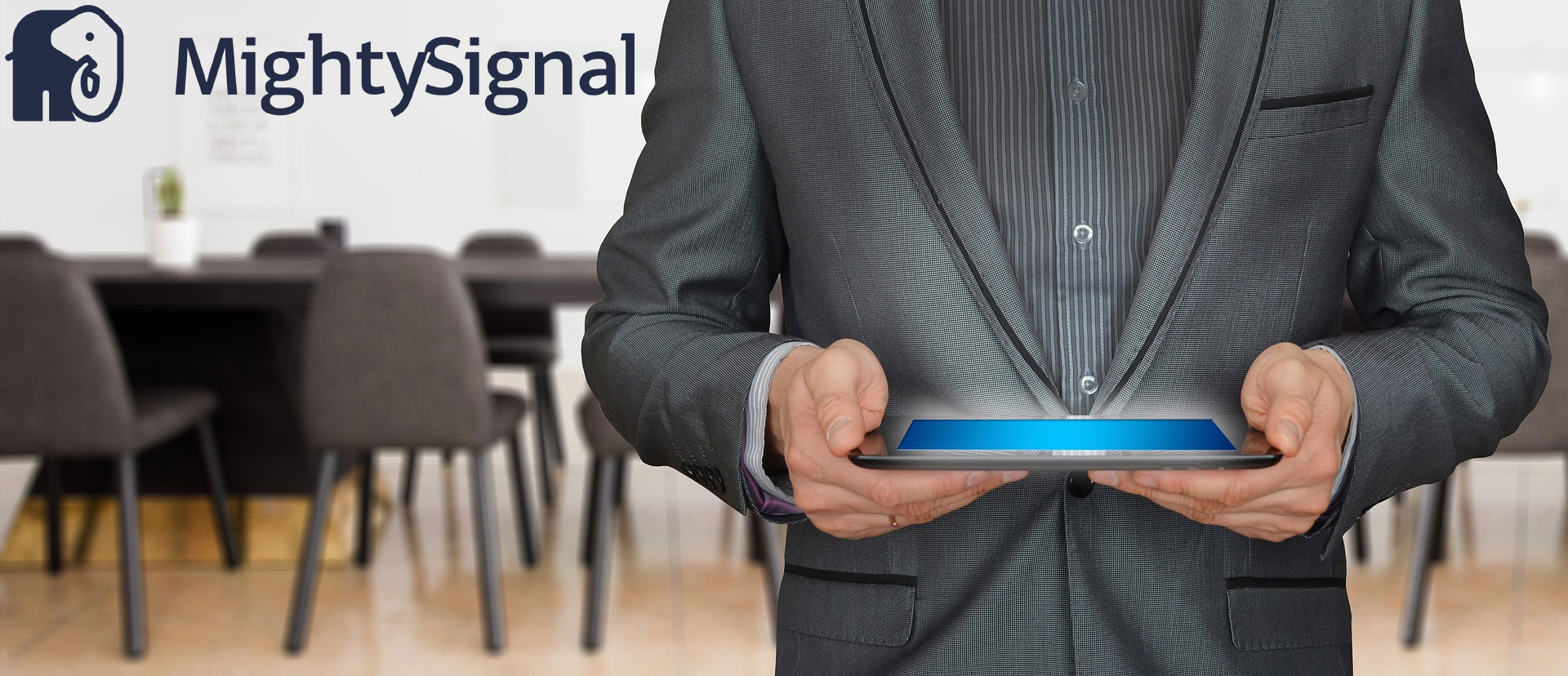 The Best Tech Sales Jobs and Developer Perks for 2019
The Best Tech Sales Jobs for 2019 (and some crazy developer perks!)
The tech world is a rapidly changing industry with new software and devices placed on the market each day. If you can't get enough of this fast-paced field, a career in tech sales jobs may be for you. While you may have an idea of what this job is all about, there is much more to it than playing with the latest tech accessories. So, what exactly does a tech sales job consist of, and is it right for you? Read on to discover everything you need to know before submitting your resume:
Tech Sales Jobs: What Are They?
First things first, tech sales jobs exist in many industries. You may work exclusively with smartphones or perhaps televisions or laptops. Working with some employers, you may have the opportunity to work with numerous types of tech products or more advanced ones. The main goal in this position is to sell. In most cases, you will work directly with customers in retail positions (B2C), while other jobs may target sales to businesses (B2B). One of the most exciting aspects of working in tech sales is that you have to familiarize yourself with the products. This means that you have to play around with the merchandise. Whether that's the latest iPhone or an entirely new smart home system, you must learn how the device functions.
This process is enticing for tech fanatics, but it serves a purpose. The thought behind this is that you will be knowledgable enough about the product to answer questions for interested buyers quickly. For instance, if you are attempting to make a cell phone sale, the customer may want to know how the battery life compares to others. While you could mention the specs provided about the manufacturer, it will be more helpful to provide your personal experience. In this scenario, stating that the instructions say "12 hours between charging" is not as convincing as expressing that the battery lasts all day for you while streaming videos. Likewise, this knowledge helps you guide clients in the right direction.
Ultimately, you want to make the sale, but you want the customer to be happy with the product. If they feel that you provided helpful and accurate information, they will be more likely to return for their next tech purchase. The same goes for the buying experience. You want to have a friendly approach to ensure comfort for the buyer. This may sound like a dream job, but you must have the right personality and skill set to be successful.
Traits of a Top Tech Sales Person
Think back to all the salespeople you have encountered. The first trait you will notice, regardless of the experience is that they were outgoing. While being a reserved introvert has its perks, it can be a weakness in a field like tech sales. That is why a friendly demeanor and the ability to warmly approach customers is a top trait of successful salespeople. Employers in every industry for tech sales will look for the right personality type during the hiring process. This, of course, is not the only trait they will desire. Tech sales jobs employees must also possess other characteristics, like:
Professional demeanor
Customer service oriented
Computer Savvy
Troubleshooting Skills
Knowledge of brands
Experience with many operating systems
Awesome Perks of Working in Tech Sales
Employees in the tech world often work in progressive work environments. This is because tech companies are innovative and modern, and this extends to employment. Employers may be more open to meeting the demands of millennial employees, which are drastically different from those of previous generations. For instance, a tech company may offer more flexible hours, parental leave for both mothers and fathers, and a focus on work/life balance. Some tech companies, like tech-giant Google, offers more unique corporate perks such as free meals, on-site gyms, arcade games, and therapists. While these are not the norm, the perks of being in a tech sales position exceed most positions by far:
Employee Discounts
401(k) Match
Health Insurance
Wellness Programs
Pet Insurance
Flexible Hours
Paid Time Off
Current Tech Sales Jobs
Team Building Activities
Tuition Reimbursement
Access to Tech Gadgets
On-site Training
Performance Bonuses
Base Salary plus Commission
Like other sales jobs, some tech sales positions pay salespeople a set salary. Others may pay solely on commission and still, some do a combination of both. In either case, the average base salary of tech sales jobs is between $30,000 and $106,000 per year. This figure increases when bonuses or commissions enter the picture. The amount you earn will depend on the number of sales you make each year in most cases. This is another huge perk of tech sales jobs; your income is not limited, and the range is diverse.
Less Common (But Still Awesome) Perks
Free Meals
Wellness Bonuses
Massage Rooms
Nap Pods
Donation Matching
Travel Allowances
Free Concerts
Best Current Tech Sales Jobs for 2019
Process Technologies Sales Representative, Metrohm USA (Philadelphia, PA)
The North American division of a Switzerland-based company, Metrohm is hiring sales representatives. The company specializes in tech equipment involved in analytical testing and research. Have experience with chemistry equipment and customer service? Apply today.
Retail Sales Representative, Verizon Wireless (Niles, IL)
The smartphone and internet service giant, Verizon Wireless, is hiring. Verizon is seeking an experienced customer service professional. To qualify, you should know about cell phones manufactured by different brands.
Sales Representative, Russel Cellular (Coldwater, MI)
Self-motivated and outgoing individuals should apply for a position with Russel Cellular. As a sales rep, you will facilitate retail cells of cell phones and wireless services. Experience not necessary, but it helps.
Mobile Sales Associate, MobileOne LLC (Santa Clara, CA)
A minimum of a high-school will secure this mobile cell phone sales position. MobileOne LLC prefers bilingual speakers and those with a passion for technology.
Software Sales, Miestro (Atlanta, GA)
This sales position has high earning potential for top salespeople. Paid-training and unlimited advancement prove to be top perks.
Gaming Expert, Microsoft (Nationwide, US)
All around the country, Microsoft is in search of gamers with a knack for sales. As if getting paid to talk about games is not intriguing enough, they only require one year of experience in a related field.
Sr. Account Executive- Commercial Technology Sales, Johnson Controls (Omaha, NE)
This company specializes in video surveillance technology. To land the job, they prefer a college degree and five years of experience in sales.
Technology Sales Associate, Staples (Wallingford, CT)
Staples is hiring a technology sales associate. They are seeking an applicant who is familiar with office equipment. In this position, you will aid customers in choosing the right products for their home offices.
Sales Development Representative, memoryBlue (McLean, VA)
An intense paid-training program guides you through company techniques and tactics for sales. This, along with constant guidance, allows you to hone your sales skills while gaining experience.
A.I. Powered Collaboration SaaS, Top 10 Sales Talent (NYC, NY)
This high-tech position requires a proven track record of large sales deals. High earning potential and impressive corporate perks are also mentioned.
Connected Devices Sales Consultant, Best Buy (Murfreesboro, TN)
This position with Best Buy involves the sales of everything from headphones to televisions. They prefer a broad knowledge of each type of product and experience in sales.
Apple Specialist- Retail Customer Service and Sales, Apple (King of Prussia, PA)
Apple enthusiasts, this may be the job for you. This position requires extensive knowledge of all Apple products from watches to phones. Apple prefers candidates with experience in sales or customer service positions.
----------------------------------------------------
After exploring all the duties, requirements, and benefits of tech sales jobs, you are ready to begin your job search. Whether you are in the entry-level phase or have years of experience, there are always openings in this growing field. Job security and growth in this field are two of the top benefits of working in a rapidly expanding and diverse field. As you search for a position that fits your preferences, keep in mind that many tech companies offer impressive perks. From employee discounts to access to the latest tech gadgets, the best tech sales jobs may not even feel like jobs at all.
With MightySignal our clients are able to stay one step ahead of the competition with the help of our real-time SDK intelligence and industry newsletter. You can contact us here to sign up for our newsletter today.