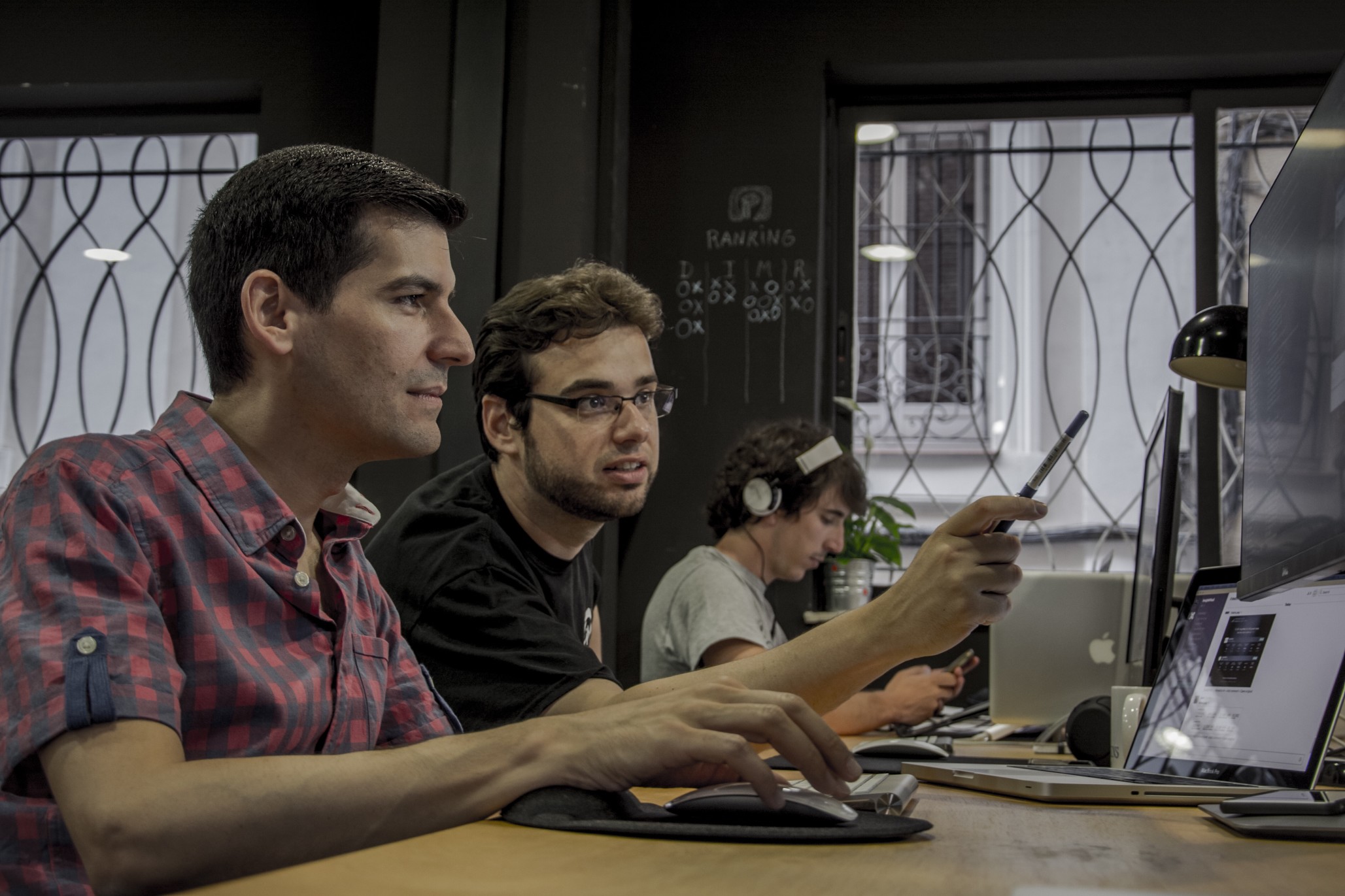 Top-10 iOS SDKs: The Top-10 Most Installed and the Bottom-10 Uninstalled iOS SDKs
Can you imagine having up-to-the-minute usage stats on SDKs at your fingertips whenever you want? Most iOS devs would consider this a dream – or a teenage fantasy. But they can't make it real…
Choosing SDKs for your app is challenging. It takes valuable coding time away from your team. But what if you could have accurate, real-time statistics on SDK usage trends any time you wanted? If you can see the benefit of real-time analytics on SDK installs and uninstalls, MightySignal has come to save the day...
Scroll down to see two example reports created by our proprietary Live Scan technology. These reports relate to top-10 iOS SDKs: (1) The Top-10 Most Installed and (2) The Bottom-10 Uninstalled iOS SDKs.
But first, who is MightySignal?
A Brief Introduction to MightySignal...
In the rapidly-changing mobile industry, you must know when and where the lightning strikes before the thunder arrives. Jason Lew and Shane Wey understood this early on as the mobile app development space was expanding after 2010.
In 2014, they launched MightySignal, based out of San Francisco California.
As CrunchBase describes us:
MightySignal is a mobile application index that enables businesses to make sense of data patterns generated by mobile app companies. The company filters for applications through a web portal to gather behavioral data and offer understandable analytics through an API.
Here's what you'll like most about MightySignal:
1) The most accurate real-time data available:
MightySignal opens the door to the most reliable and real-time mobile app data available today. Our metrics help developers choose SDKs for their apps so they can build better, more profitable products. And our insights on real-time user adoption help SDK marketers too, by giving them the power to see the performance of their marketing campaigns.
2) An engineering dream-team
With years of cutting-edge expertise in the data systems space, the MightySignal team comes from impressive backgrounds like the Apple iPhone team, Princeton, Facebook, Amazon, and more.
3) Proprietary Live Scan technology
Our proprietary Live Scan technology continually scans the SDKs in published apps to provide the most accurate up-to-the-minute SDK data available. Live Scan is the secret to our best-in-class SDK intelligence, which allows you to track competing SDKs and see which apps are using your partner SDKs.
4) Bleeding-edge technology
Our infrastructure scales across millions of apps and varied types of data. We use future technologies – including machine learning, self-healing servers, and advanced data pipelines – make this possible.
5) Predictive insights
Want to know which apps are about to go viral and skyrocket to the top of the rankings? Find out highly specific information about current and future app performance based on app category, country, and other factors. Get real-time intelligence on new competitors, big fish competitors, and market leaders.
6) Powerful sales tools
We built MightySignal with specialized tools for sales professionals. You can generate new leads with reports that target a specific customer set. One of our most accurate services relates to insights on which apps are getting users through mobile advertising. This helps you understand the apps that have the most significant budgets and might take an interest in purchasing your services. One of the founders of MightySignal, Shane Wey, described the benefits to marketers best in an interview with GeekWire:
Sales teams struggle to figure out who to sell to. There is so much data online ... but no way to collect it all and make sense of it. Sales VPs ... hire people to surf the web, copy and paste into excel sheets, buy obscure email lists, and pay out-of-country services to put together prospects for them. It's clearly a market in search of a solution.
Wey also commented on the "insanely fast" insights of MightySignal, which help marketers understand their future customers better than their customers understand themselves:
One — with the data we're collecting, we know more about companies than they know about themselves, and we know the ones that sales teams should be closing. For sales teams, using us is the difference between shooting in the dark and shooting with dart-like precision. Two — we move insanely fast and are a little crazy.
The Most Popular SDKs: Top-10 Installed and Bottom-10 Uninstalled iOS SDKs
Right now, most iOS developers want GoogleAnalytics, Flurry-iOS-SDK, Firebasebase-Analytics, or Gameanalytics as their go-to quantitative analytics solutions. These are robust analytics SDKs that help iOS devs improve their products. But new SDKs are coming out left and right. Will more developers look to Localytics and Apsee in the future? The rapid change in mobile app development can catch developers off-guard – especially when they're too busy developing apps to pay attention to SDK trends.
By using our proprietary Live Scan technology at MightySignal, we can create reports like these to keep developers and marketers informed:
The current top-10 installed SDKs (number of installations in parentheses):
1.) GoogleAnalytics (100198)
2.) Answers (54123)<
3.) Flurry-iOS-SDK (52044)
4.) Firebase-Analytics (27568)
5.) UMengAnalyticsSDK (25025)
6.) Mixpanel (10811)
7.) AdobeMobileSDK (6866)
8.) Localytics (6451)
9.) Talkingdata (3276)
10.) Amplitude-iOS (3238)
The bottom-10 uninstalled SDKs (number of uninstallations in parentheses):
1.) GoogleAnalytics (2887)
2.)Flurry-iOS-SDK (2838)
3.) Firebase-Analytics (2587)
4.) Answers (1204)
5.) Mixpanel (1014)
6.) UmengAnalyticsSDK (852)
7.) Localytics (577)
8.) AdobeMobileSDK (539)
9.) comScore-iOS-SDK (498)
10.) Appsee (357)
Conclusion
The lists above provide valuable information for lead generation, account-based marketing, and business intelligence. According to Wey, using this kind of information to inform sales and lead generation is "going to be an unfair advantage between those who use us and those who don't." It's undoubtedly an exciting time at MightySignal when we can see our clients transform their sales profits, and modernize their applications through scalable machine learning, deep data insights and Live Scan technology. Our real-time insights really would have seemed like a teenage computer fantasy ten years ago. At MightySignal, we're making it real. Contact us to start your free trial of the MightySignal platform today.