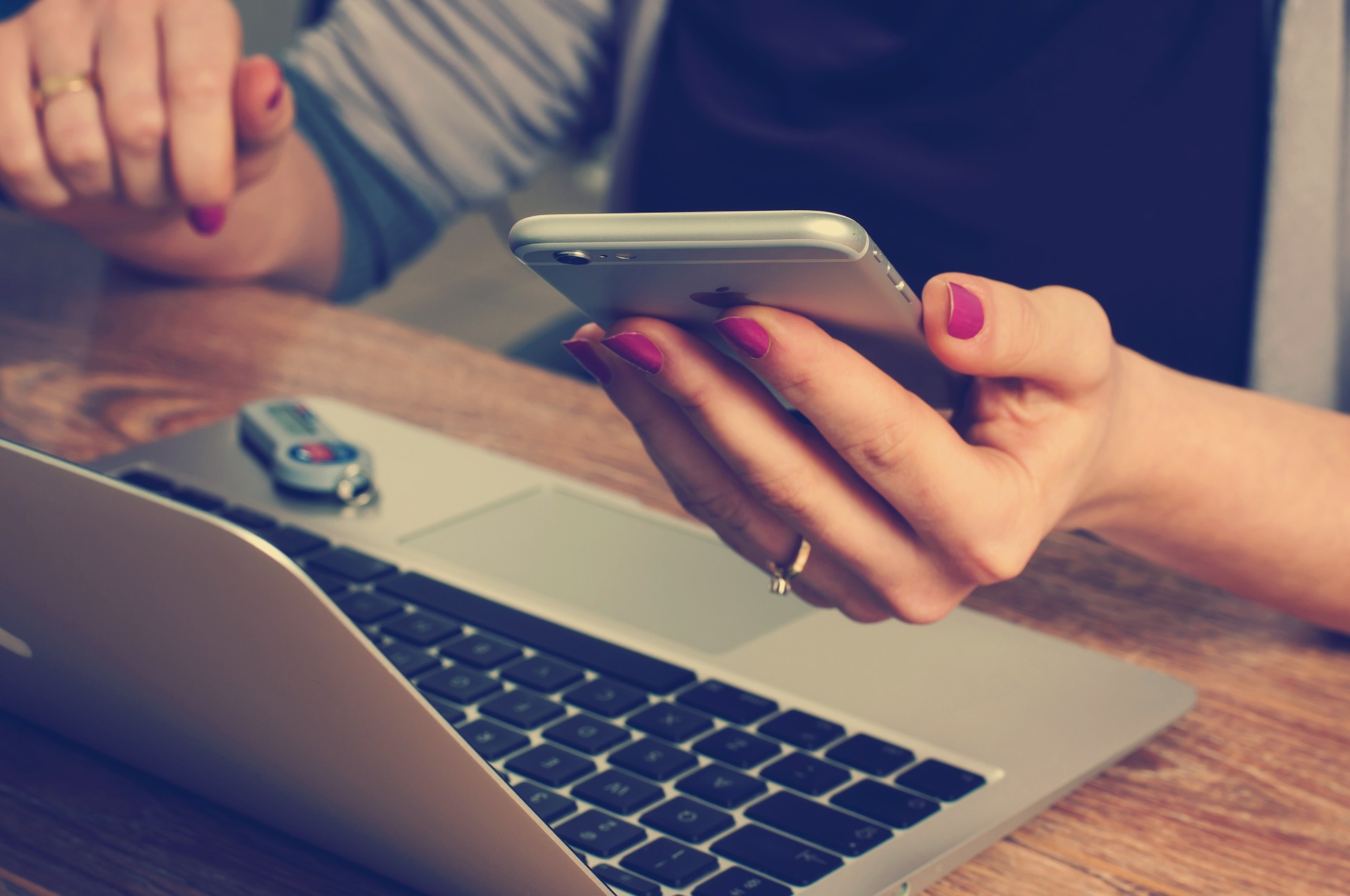 Top 15 Mobile Ad Networks
With more and more users switching from computers to smartphones to perform their daily activities, mobile ads have never seemed like a better buy. In November 2016, Internet monitoring firm StatCounter announced that traffic from smartphones and tablets had surpassed desktops and laptops for the first time in history.
Thanks to this surge in smartphone adoption and use, the mobile ad market is on fire right now, with an estimated $39 billion spent by mobile advertisers in 2018. Mobile app developers who make the next Instagram (or the next Flappy Bird) therefore stand to profit big from the advertisements displayed in their app.
Instead of signing partnerships with individual advertisers one by one, app developers typically join forces with a mobile ad network, which is a company that mediates between developers and advertisers. The mobile ad network functions by first integrating the network's SDK into the app, and then serving the app with the ad campaigns that are the best fit for the app's user base. Campaigns are targeted based on factors such as users' gender, location, device, interests and preferences, and more.
There are a variety of mobile ad networks to choose from, each with their own idiosyncrasies and pros and cons. In this article, we'll provide an overview of the field of mobile advertisements, and discuss the top 15 mobile ad networks that you should consider using for your next mobile app.
How to Monetize Your Mobile App
Building the next big mobile app doesn't come cheap. Depending on the project size and complexity, you'll need at least one programmer, plus designers, testers, and project managers. To pay all these salaries, you'll need a plan for monetizing your mobile app.
There are essentially four or five main ways that mobile app developers choose to monetize their creations:
Advertisements.

In-app purchases and subscriptions.

A paid version of the app with more features or fewer advertisements.

Sponsorships and partnerships with third-party companies.

Voluntary donations from users with kind hearts and deep pockets.
In this article, we'll discuss only the first type of monetization: advertisements. When done right, mobile ads can offer handsome payouts to app creators—but only if they don't negatively impact the user experience and scare your would-be audience away.
There are several different revenue models for mobile ads:
Cost per thousand (CPM):

This model pays based on the number of impressions, i.e. the number of users who view the ad. For example, a $5 CPM means that the advertiser will pay $5 for every 1,000 users who see a certain advertisement.

Cost per click (CPC):

This model pays based on the number of users who click on the given advertisement.

Cost per lead (CPL):

This model pays based on the number of sales leads that the advertiser obtains, such as by completing and submitting an interest form.

Cost per install (CPI):

This model pays based on the number of users who download and install the mobile app that is being advertised.
5 Types of Mobile Advertisements
Now that we've gone over the different revenue models for mobile apps, let's explore the different types of mobile ads that your app may feature.
Banner ads:

Perhaps the most classic type of digital advertisement, banner ads are usually rectangular images located at the top, bottom, or side of the screen. Banner ads can be susceptible to "banner blindness," a user behavior where people ignore peripheral information on a page out of the belief that it is an advertisement.

Interstitial ads:

Interstitial ads are full-screen advertisements that appear during a natural lull or transition point during your app's pipeline, such as finishing a level in a game or completing an activity. These ads typically have higher clickthrough rates than banner ads due to their larger size.

Native ads:

Native ads are advertisements that "blend in" better than their banner or interstitial counterparts, appearing to be part of the app's user interface. For example, native ads on Facebook may be designed to look like posts in a user's timeline, just like other posts from the user's friends and groups.

Video ads:

Video ads use multimedia content, including video and audio, to promote a given product or service. Often, these ads require the user to watch a few seconds of the video before being able to skip them.

Interactive ads:

These ads are particularly common for games and other apps with a high degree of user interaction. Essentially, the ad allows users to "try before they buy" by playing a small part of the app, which helps improve engagement.
The five categories of mobile ads listed above are the most relevant and the most common kinds you'll see on a daily basis, although there are other types and subcategories of ads beyond these five.
For example, location-based ads send you a text message or notification when you're near a particular location, such as a restaurant informing you of their latest specials and deals. Rewarded video ads are video advertisements that come with the added bonus of an in-game reward (such as more tokens or extra lives) if the user watches the video in full.
15 Top Mobile Ad Networks
Now that we've discussed the different ways of advertising for mobile apps, what are the top mobile ad networks that will supply your app with revenue-generating ads?
1. Facebook
Facebook remains the king of social media, and the Facebook mobile ad network is an intriguing opportunity for mobile app developers. Ad campaigns can leverage Facebook user data such as age, gender, location, job, and relationship status.
2. Twitter
Twitter, another social media behemoth, offers its own ad network that also supports deep user segmentation by factors such as age, gender, device, operating system, and location. The network supports both iOS and Android devices, as well as CPM, CPC, and CPI campaigns.
3. Snapchat
Snapchat is an app popular among the under-30 crowd for sending texts, images, and videos that vanish after a short period of time. The Snap Audience Network is currently available on iOS devices and allows developers to run vertical video ads from Snapchat within third-party apps.
4. Apple
Apple Search Ads, first released in 2016, is a mobile ad network that allows iOS app developers to advertise their creations with sponsored text ads for driving app downloads within Apple's App Store. This network is available for developers in more than a dozen countries, including the U.S., United Kingdom, France, Germany, Canada, Australia, and Japan.
5. Google
Search engine giant Google finances much of its operations with advertisements, so it's only natural that the company has its own mobile ad network. Google supports native, interstitial, and video ads for CPM, CPC, and CPI campaigns based on a variety of user data.
6. AdColony
With all the biggest tech firms out of the way, let's discuss some of the dedicated mobile ad networks. AdColony is one of the largest mobile ad networks worldwide, including a reach of 1.5 billion users. The network supports video and rich media ads for CPM campaigns and is known for its high-quality video ads.
7. YouAppi
YouAppi is a mobile ad network that claims to leverage machine learning and artificial intelligence in order to raise awareness and improve user acquisition and retention. The platform supports both iOS and Android devices with video and native ads for CPI campaigns.
8. AppLovin
AppLovin is a mobile ad network oriented toward mobile games that emphasizes user quality by studying past results to find the users who are most likely to interact with a given ad campaign. The network supports iOS and Android devices, CPC and CPI campaigns, and custom ad formats.
9. Unity Ads
Unity Ads is another mobile ad network focused on mobile gaming, launched by the video game software development company Unity Technologies in 2014. The network supplies banner, video, and interstitial advertisements for mobile apps running on iOS and Android devices.
10. Smaato
Smaato is a real-time mobile ad network that includes more than 90,000 app developers and publishers and 10,000 advertisers. The ad platform includes features such as Dynamic Demand, which searches for the best demand source using real-time impression data. Smaato supports CPC campaigns of banner ads for Android and iOS devices.
11. Vungle
Vungle supports high-quality, engaging mobile and rich media advertisements for CPM, CPC, and CPI campaigns. This mobile ad network performs especially well in markets such as Europe, China, and the U.S.
12. Mobusi
Mobusi is used by over 20,000 publishers and generates 5 million leads every month with a combination of CPM, CPC, and CPI campaigns. The company is particularly strong for audiences in Europe and South America.
13. InMobi
InMobi is a mobile ad network that operates in multiple key markets, including Europe, India, Kenya, Japan, and the U.S. More than 1.5 billion users are accessible via the InMobi platform with ad campaigns for engagement or user retention. InMobi uses advanced "Appographic Targeting" techniques to provide users with relevant ads on a more granular level.
14. Leadbolt
The Leadbolt mobile ad network focuses on premium advertisements, providing a Direct Deals Marketplace that allows publishers to look for the best offers for their mobile apps. Among other features, the company offers "App Walls," which are full-page advertisements embedded in a WebView, without the need to install the Leadbolt SDK.
15. CrossInstall
Unlike most other mobile ad networks on this list, CrossInstall allows advertisers to show playable game advertisements, which provide higher levels of user engagement and conversion rates. The CrossInstall mobile ad network runs ads on more than 2 billion unique Android devices every month.
How to Pick the Best Mobile Ad Network
When looking to monetize your mobile app, there are dozens and dozens of possible mobile ad networks for you to choose from, some with better reputations than others. But with so many good options available, how can you pick the very best mobile ad network for your business use case?
For one, you should prioritize the user experience when choosing a mobile ad network. Ads that trick the user into clicking on them may be effective for a CPC campaign in the short run, but they highly irritate users and can drive them away from your app, harming user retention.
Second, make sure to choose a mobile ad network with a lightweight and mature SDK. Installing a bloated, overly large SDK will slow down your app and impair its performance, while a buggy SDK can even cause your app to crash.
Third, select a mobile ad network that fits well with your business use case. For example, search for a network with a high fill rate in the regions where the majority of your users come from. In addition, the network should support a payment method and payment schedule that works well with your needs.
Finally, join forces with a mobile ad network that has the resources and the desire to help you succeed. Even mobile ad networks with thousands of publishers should be able to take the time to understand what you're looking for and how they can possibly fit into this picture.
Conclusion
There are hundreds of mobile ad networks worldwide, but many fewer of them are a good fit for your business. By taking the time to understand the options available to you, it's much more likely that you'll end up with a mobile ad network partner that is the right fit.
Interested in learning how the top-performing mobile apps generate their advertising revenue? MightySignal can provide the information you need. MightySignal is a mobile app and SDK intelligence company that reverse-engineers mobile apps in order to unleash valuable data-driven insights. You can use MightySignal to discover which mobile ad network SDKs are currently installed on a particular mobile app, providing information about how these apps make their money.
To learn more about how you can use SDKs and other mobile data to your advantage, get in touch with a member of the MightySignal team today for a chat about your business requirements and objectives. We offer a 14-day free trial that will give you the inside scoop about SDK information from the world's best-known mobile apps.